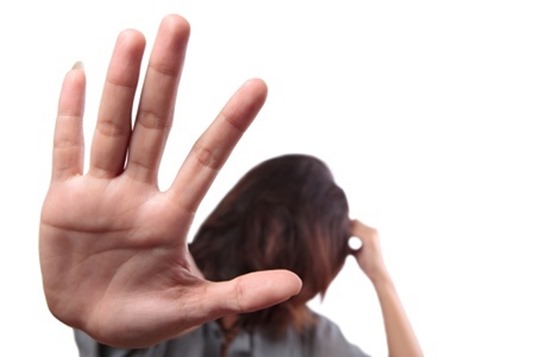 Temptation is something every one of us has to deal with on a regular basis. We are YHVH's children and for this reason, satan will not rest, but will constantly attempt to lure us away into his kingdom of darkness and sin. However, if we know this and know what to look out for, we can stand strong against this. Self control is important, but at certain times our self control may fail us due to tiredness or stress. We need to have a strategy in place to protect us from falling into temptation.
What is temptation?
The Greek word "peirasmos" is often translated as temptation, but also as test or trial.
4280 πειρασμός (peirasmos), οῦ (ou), ὁ (ho): n.masc.; ≡ Str 3986; TDNT 6.23—1. LN 27.46 examination, submit another to a test, to learn the true nature or character of (Jas 1:2; 1Pe 4:12); 2. LN 88.308 temptation, trial, given for the purpose to make one stumble (Lk 4:13; Ac 15:26 v.r. NA26)2
From this, we learn a little about the purpose of temptation. The way I understand it, is that every temptation is a test, but not every test is in the form of a temptation. We see this in scripture too. The context determines the meaning. A temptation is given for the purpose to make one stumble, but both a test and temptation help us to learn the true nature or character of ourselves or another person. To put it differently: temptation is a device satan employs to make us stumble, however, YHVH uses this temptation and trials to show us our true character. This is necessary for us in order to change and grow.
Saying this, it is important to know and remember that YHVH does not tempt us.
YHVH does not tempt
Matthew 6:13, can give the impression that YHVH is the one leading us into temptation. This is a prayer to YHVH and it states "do not lead us into temptation"
Matthew 6:13
13 'And do not lead us into temptation, but deliver us from evil. For Yours is the kingdom and the power and the glory forever. Amen.'
The Complete Jewish Bible has translated it as "lead us not into hard testing" and the NRSV as
"do not bring us to the time of trial." The Syriac version of the Bible has it translated as "do not let us enter into temptation"3 This translation fits better with the context as the rest of the sentence reads " but deliver us from evil". Most translations have translated this part of the verse as "deliver us from the evil one." Thus, a more correct translation would be "do not let us enter into temptation, but deliver us from the evil one."
This makes more sense as YHVH does not tempt anyone, but the evil one does. He isn't called the tempter for nothing (1 Thes 3:5; Matt 4:3).
James 1:13–16
13 Let no one say when he is tempted, "I am being tempted by Elohim"; for Elohim cannot be tempted by evil, and He Himself does not tempt anyone. 14 But each one is tempted when he is carried away and enticed by his own lust. 15 Then when lust has conceived, it gives birth to sin; and when sin is accomplished, it brings forth death. 16 Do not be deceived, my beloved brethren.
This verse in James, accurately describes the mechanism of temptation. Satan knows our weaknesses, our lusts and will use these to entice us to sin. We then entertain these ideas and when the opportunity comes, we sin.
Temptation comes in three categories: the lust of the flesh, the lust of the eyes and the pride of life.
1 John 2:16–17
16 For all that is in the world, the lust of the flesh and the lust of the eyes and the boastful pride of life, is not from the Father, but is from the world. 17 The world is passing away, and also its lusts; but the one who does the will of Elohim lives forever.
This verse confirms that temptation is not from YHVH, but from the world system. The Greek word translated as "world" is "cosmos' and refers to the "world system." This world system is satans' doing.The world as such is not evil, it is this world system without YHVH that is.
We have all been tempted in all three of these, but we have a perfect example on how to overcome this in Y'shua. He, also was tempted in each one of these. Let's look at this in more detail.
Y'shua's temptation
After Y'shua's immersion in the Jordan He was led by the Spirit into the wilderness to be tempted.
Matthew 4:1
1 Then Y'shua was led up by the Spirit into the wilderness to be tempted by the devil. He fasted forty days and nights and became hungry.
The lust of the flesh
Satan told Him to make stones into bread. This temptation falls into the "lust of the flesh" category.
Matthew 4:3
3 And the tempter came and said to Him, "If You are the Son of Elohim, command that these stones become bread."
Y'shua could have done this. He, as the Son of Elohim had the power in Him to satisfy every fleshly desire He had. You may wonder what is so wrong about wanting to eat. It isn't wrong, but this wasn't about food. This was illustrating a point. Later, when Y'shua was praying in the garden before He was crucified, He could have summoned myriads of angels to protect Him from bodily harm. He didn't do that either.
Matthew 26:53
53 "Or do you think that I cannot appeal to My Father, and He will at once put at My disposal more than twelve legions of angels?
Y'shua didn't come to use His miraculous powers to satisfy His fleshly desires. He didn't come for Himself, He suppressed His own desires to do YHVH's desire. He could easily have provided Himself a banquet to satisfy His hunger, but He did not.
How did He deal with this?
Matthew 4:4
4 But He answered and said, "It is written, 'Man shall not live on bread alone, but on every word that proceeds out of the mouth of Elohim.' "
He quoted YHVH's word (Deut 8:3). Y'shua made it clear that fleshly desires are secondary to what YHVH desires of us. We are to filter everything we desire through YHVH's word first.
The pride of life
The second temptation was about who He was, His authority and power.
Matthew 4:6
6 and said to Him, "If You are the Son of Elohim, throw Yourself down; for it is written, 'He will command His angels concerning You'; and 'On their hands they will bear You up, So that You will not strike Your foot against a stone.' "
As the Son of Elohim, nothing was impossible to Y'shua. He could have said boastfully " I am Y'shua, Son of the Most High, I can command angels to protect me. Nothing can harm me" However, He did not do it, instead, He completely submitted to YHVH and did His will in everything.
He answered, quoting Deuteronomy 6:16:
Matthew 4:7
7 Y'shua said to him, "On the other hand, it is written, 'You shall not put YHVH your Elohim to the test.' "
The lust of the eyes
The third time He was tempted, He was shown the kingdoms of the world and their glory. Satan said " all these things I will give you" This falls into the "lust of the eyes" category as Y'shua was shown the power and riches of the world.
Matthew 4:8–9
8 Again, the devil took Him to a very high mountain and showed Him all the kingdoms of the world and their glory; 9 and he said to Him, "All these things I will give You, if You fall down and worship me."
Y'shua answered from Deuteronomy 6:13:
Matthew 4:10
10 Then Y'shua said to him, "Go, Satan! For it is written, 'You shall worship YHVH your Elohim, and serve Him only.' "
Y'shua successfully resisted all three categories of temptation and satan left Him. How He reacted to these temptations revealed His character. He was focussed on doing YHVH's will above all. Y'shua also used YHVH's word to overcome every temptation.
Overcoming temptation
We can learn much from the example Y'shua gave us. In order to effectively resist temptation, we must know YHVH's word and submit to His will. His will is stipulated in His word, His commandments.
Being spiritually awake
Y'shua advised His disciples to keep watching and praying in order for them not to enter into temptation.
Matthew 26:41
41 "Keep watching and praying that you may not enter into temptation; the spirit is willing, but the flesh is weak."
This command to keep watching was not about staying awake physically. The Greek word translated as watching literally means to stay awake.
23.72 γρηγορέωa: to remain awake because of the need to continue alert—'to stay awake, to be watchful.' εἰ ἤδει ὁ οἰκοδεσπότης ποίᾳ φυλακῇ ὁ κλέπτης ἔρχεται, ἐγρηγόρησεν ἄν 'if the man of the house knew the time when the thief would come, he would stay awake' Mt 24:43. In some languages γρηγορέω in Mt 24:43 may be rendered as 'his eyes would be open' or 'he would surely see what was happening.'4
However, if we look deeper into this we see there is more to this. Our previous study"The End of the Age" explained more about this. This watching or remaining awake means to be spiritually awake. When we fall away from YHVH, it starts as "drowsiness" and we eventually "fall asleep" like the five unwise maidens. However, if we continue in zeal for YHVH, as in keeping His commandments, and working on our relationship with Him, we remain spiritually awake.
This spiritual awakeness will help us not to fall into temptation. When we are spiritually awake, and temptation comes our way, we will not allow it to get a foot in the door. Sometimes, when temptation comes our way, we see how far we can go, it is almost like we play with or entertain the idea of it. We don't resist it immediately. That is a sign that we are not being watchful. We are not to let our hearts turn aside like this. It will lead to sin eventually.
Flee from temptation
Proverbs 7:25
25 Do not let your heart turn aside to her ways, Do not stray into her paths.
We are to abstain from every form of evil.
James 4:7–8
7 Submit therefore to Elohim. Resist the devil and he will flee from you. 8 Draw near to Elohim and He will draw near to you. Cleanse your hands, you sinners; and purify your hearts, you double-minded.
2 Timothy 2:22
22 Now flee from youthful lusts and pursue righteousness, faith, love and peace, with those who call on YHVH from a pure heart.
Y'shua effectively resisted satan in the wilderness when He was tempted. We are to follow His example and not entertain temptation, but flee from it and when we can't flee, resist it with YHVH's truth.
When we do fall into temptation
When we do fall into temptation, we are to repent of it. YHVH is patient and full of mercy. He will forgive us.
1 John 1:9
9 If we confess our sins, He is faithful and righteous to forgive us our sins and to cleanse us from all unrighteousness.
Also, we are to know that when we do fall into temptation, we can know that YHVH would not allow us to be tempted beyond what we are able. The choice is ours…
1 Corinthians 10:13
13 No temptation has overtaken you but such as is common to man; and Elohim is faithful, who will not allow you to be tempted beyond what you are able, but with the temptation will provide the way of escape also, so that you will be able to endure it.
We can turn away from it. The choice is ours. Also, YHVH is faithful, He protects us.
2 Thessalonians 3:3
3 But YHVH is faithful, and He will strengthen and protect you from the evil one.
1 John 5:18
18 We know that no one who is born of Elohim sins; but He who was born of Elohim keeps him, and the evil one does not touch him.
Conclusion
Temptation is something each of us is confronted with regularly. We need to have a plan in place on how to deal with this. Here is the gist of what we have learned.
We are to guard YHVH's commandments. If we do, it will guard us from sin for we will be living according to YHVH's will. If we live according to YHVH will, He will protect us.
We are to talk to YHVH, and work on our relationship with Him.
Read, study and memorize scripture
Flee from temptation
Trials and temptations are allowed in our lives by YHVH to examine us, to reveal our character to us and to others. This will have consequences. These consequences, although usually unpleasant, results in growth. When we do persevere through trial and temptation our faith is strengthened.
For this reason, we are to rejoice when trials come upon us and persevere.
1 Peter 1:6–7
6 In this you greatly rejoice, even though now for a little while, if necessary, you have been distressed by various trials, 7 so that the proof of your faith, being more precious than gold which is perishable, even though tested by fire, may be found to result in praise and glory and honor at the revelation of Y'shua Messiah;
James 1:12
12 Blessed is anyone who endures temptation. Such a one has stood the test and will receive the crown of life that YHVH has promised to those who love him. (NRSV)
References
All quoted passages are from the New American Standard Bible: 1995 Update. LaHabra, CA: The Lockman Foundation, 1995. We have substituted YHVH for LORD and Y'shua for Jesus.
Swanson, J. (1997). Dictionary of Biblical Languages with Semantic Domains: Greek (New Testament) (electronic ed.). Oak Harbor: Logos Research Systems, Inc.
Louw, J. P., & Nida, E. A. (1996). Greek-English lexicon of the New Testament: based on semantic domains (electronic ed. of the 2nd edition., Vol. 1, p. 259). New York: United Bible Societies.