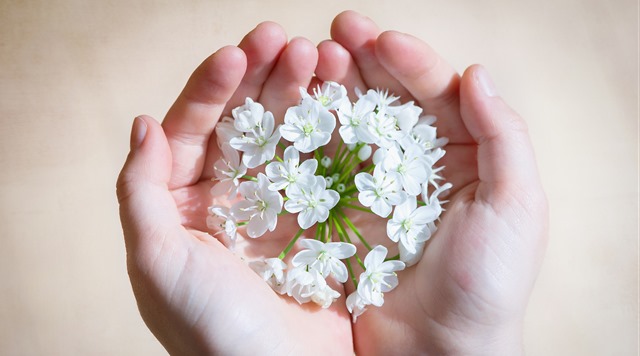 We have come to realize that the topic of sanctification is probably one of the most overlooked topics in the believing community. There is a lot of focus on salvation and very little emphasis on sanctification. This is most likely caused by the incorrect assumption that salvation fixes everything in our lives. Salvation is foundational, but there is more to a set apart life. It is both the start and the destination of our journey, but there is a need for sanctification in between.
A few examples to prove our need for sanctification, is the high prevalence of divorce, poor health, depression and sexual sins among believers. You would think that it would be different when you compare believers and unbelievers, but it's not. If salvation and sanctification indeed happened simultaneously, we would not see this, would we? Is it because our faith is not strong enough? Maybe we don't completely grasp what Y'shua had done for us? Could it be that a lack of understanding of the sanctification process, may cause us to deny its existence, or not pursue it at all?
This is the reason for this article. We want to show you that after we choose to believe in Y'shua, we still need to work on becoming set apart to Him through the process of sanctification. This is His will for us; we are called to be sanctified.
1 Thessalonians 4:3
For this is the will of Elohim, your sanctification
The pattern of the Exodus
Let's compare the process of salvation and sanctification with the exodus from Egypt. We know from Scripture that Passover and the Feast of Unleavened bread commemorates the exodus from Egypt. The deliverance of the Hebrew nation from slavery, is a picture for us of our process of coming out of spiritual slavery. The first step is salvation, pictured by the physical removal from Egypt on the night of the Passover. Once the Hebrew nation left Egypt, they were not miraculously transformed from slaves to free men. They still had their slave mentality and habits. They thought like slaves and acted the same. They most likely participated in idolatry while in Egypt, for when things took too long, they reverted back to idol worship and built themselves a golden calf. They also brought their idols with them and continued to worship them as they journeyed.
Amos 5:25–26
25 "Did you present Me with sacrifices and grain offerings in the wilderness for forty years, O house of Israel? 26 "You also carried along Sikkuth your king and Kiyyun, your images, the star of your gods which you made for yourselves.

Acts 7:41–43
41 "At that time they made a calf and brought a sacrifice to the idol, and were rejoicing in the works of their hands. 42 "But Elohim turned away and delivered them up to serve the host of heaven; as it is written in the book of the prophets, 'It was not to Me that you offered victims and sacrifices forty years in the wilderness, was it, O house of Israel? 43 'You also took along the tabernacle of Moloch and the star of the god Rompha, the images which you made to worship. I also will remove you beyond Babylon.'
They were quick to forget what YHVH had done for them. Whenever things got uncomfortable, they murmured amongst themselves instead of reminding themselves of YHVH's miracles and promises. Ten out of the twelve men who were sent to spy out the promised land, did not believe that YHVH could help them defeat the giants of the land. When they brought the message to the people, they fell back to their belief that they were as grasshoppers in the eyes of the enemy. They did not walk in the faith that YHVH could give them victory. Fear for their children was much bigger than their faith.
As the Hebrews had to learn how to act as a nation of free people chosen by YHVH, we also need to understand and live according to the new identity and authority we received at salvation. Just as the Hebrew nation had to learn to trust YHVH, we need to learn what it means to live by faith. The journey through the wilderness illustrates how what happened after the physical removal from slavery, is a picture of the sanctification we also need to go through.
Sanctification is the process of restoration and purification. The Hebrews had to be changed from slaves to free men before they could enter the promised land. Their identity changed and they had to embrace this new identity before they were able to receive the promises made to Abraham. Due to their inability or stubbornness to embrace this, the journey took much longer than needed. This is often the same for us, mostly due to our wrong understanding of what follows after salvation. This flaw in our understanding can cause us to suffer for years before we attain the true freedom and benefit we as believers have in Y'shua. The result is that the journey to our promised freedom takes much longer than needed and we have to suffer a number of hardships as a result of this, just like Israel did for forty years.
Before we continue, let us ensure that we are all speaking the same language.
Terms and terminology
Salvation, sanctification and deliverance are not the same. There exists a common belief that the day we choose Y'shua as our Savior, we not only receive salvation, but also become sanctified and delivered. This view is not scriptural. In order to explain this a bit better, we will define these concepts from Scripture.
What is salvation?
Salvation is the choice we make to accept Y'shua, the Son of YHVH, as our Savior. Salvation will also be the end result of our journey if we continue with Y'shua on the path of righteousness.
Romans 10:9–10
9 that if you confess with your mouth Y'shua as Lord, and believe in your heart that Elohim raised Him from the dead, you will be saved; 10 for with the heart a person believes, resulting in righteousness, and with the mouth he confesses, resulting in salvation.
Salvation is experienced as a turning point in one's life. This turning point may have been caused by circumstances which may be difficult or traumatic in nature. This sorrow mentioned in the verse below could refer to reaching a low point which forces you to turn to Y'shua in repentance leading to salvation.
2 Corinthians 7:10
For the sorrow that is according to the will of Elohim produces a repentance without regret, leading to salvation, but the sorrow of the world produces death.
Salvation is to accept Y'shua as our Messiah, who delivered us from the curse of sin, eternal death. This choice of ours allows us to enter before YHVH through Y'shua, who mediates on our behalf. We need Y'shua in order to be reconciled back to our Creator. Salvation through Y'shua creates the possibility for oneness with YHVH.
Losing our salvation is possible as a deliberate choice to turn away from Y'shua, rejecting His gift. It cannot happen by accident. We see in Scripture, that if we choose to persist in sinful behavior, even secretly, we will be cut off from the Kingdom of YHVH. We see that several types of sin can cause this to happen.
1 Corinthians 6:9–11
9 Or do you not know that the unrighteous will not inherit the kingdom of YHVH? Do not be deceived; neither fornicators, nor idolaters, nor adulterers, nor effeminate, nor homosexuals, 10 nor thieves, nor the covetous, nor drunkards, nor revilers, nor swindlers, will inherit the kingdom of YHVH. 11 Such were some of you; but you were washed, but you were sanctified, but you were justified in the name of the Lord Y'Shua the Messiah and in the Spirit of our Elohim.
Just a note here on the verb form of "sanctified." It is in the passive form, but this does not exclude action from the subject. This is important to realize, as we are to be active in our process of sanctification. We cannot remain as we are and continue to do what we did while we were still unbelievers, we are to actively pursue change.
Ephesians 5:5–6
5 For this you know with certainty, that no immoral or impure person or covetous man, who is an idolater, has an inheritance in the kingdom of Messiah and Elohim. 6 Let no one deceive you with empty words, for because of these things the wrath of Elohim comes upon the sons of disobedience.

Revelation 21:8
8 "But for the cowardly and unbelieving and abominable and murderers and immoral persons and sorcerers and idolaters and all liars, their part will be in the lake that burns with fire and brimstone, which is the second death."
These scriptures are not referring to people who sin and then repent and return to YHVH. It speaks of people that persist in their choice to live in the kingdom of darkness. They may have come to know Y'Shua, but they do not manage to completely break with sin.
We read in the epistle to the Philippians, that we are to work out our salvation with fear and trembling. This creates the mindset that salvation is something we continually have to work on towards an end result.
The sense in which we are to work out our salvation in fear and trembling is twofold. First, the Greek verb rendered "work out" means "to continually work to bring something to completion or fruition." We do this by actively pursuing obedience in the process of sanctification, which Paul explains further in the next chapter of Philippians. He describes himself as "straining" and "pressing on" toward the goal of Christlikeness (Philippians 3:13-14)4
Choosing Y'Shua as our Savior, does not equal sanctification, it initiates the process of sanctification. As stated, it gives us the possibility of becoming one with YHVH. However, this oneness has terms. What are the terms for oneness with YHVH? It is set apartness which is achieved through the process of sanctification.
What is sanctification?
The word "sanctify" means to make holy, to set apart for a special purpose.
53.44 ἁγιάζωa; ἁγιασμός, οῦ m: to dedicate to the service of and to loyalty to deity—'to consecrate, consecration, to dedicate to God, dedication.'1
We have several Scriptures that points us towards the process of sanctification.
2 Corinthians 6:17–7:1
17 "Therefore, come out from their midst and be separate," says YHVH. "And do not touch what is unclean; And I will welcome you. 18 "And I will be a father to you, And you shall be sons and daughters to Me," Says YHVH Almighty. 1 Therefore, having these promises, beloved, let us cleanse ourselves from all defilement of flesh and spirit, perfecting holiness in the fear of Elohim.

1 Peter 1:14–16
14 As obedient children, do not be conformed to the former lusts which were yours in your ignorance, 15 but like the Holy One who called you, be holy yourselves also in all your behavior; 16 because it is written, "You shall be holy, for I am holy."

1 Thessalonians 4:3–8
3 For this is the will of Elohim, your sanctification; that is, that you abstain from sexual immorality; 4 that each of you know how to possess his own vessel in sanctification and honor, 5 not in lustful passion, like the Gentiles who do not know Elohim; 6 and that no man transgress and defraud his brother in the matter because YHVH is the avenger in all these things, just as we also told you before and solemnly warned you. 7 For Elohim has not called us for the purpose of impurity, but in sanctification. 8 So, he who rejects this is not rejecting man but the Elohim who gives His Set Apart Spirit to you.
From all the above verses it is clear that sanctification is a process that we need to be actively involved in. The first quote shows us that we are to cleanse ourselves from all defilement of flesh and spirit. The second quote states that we need to get away from our former lusts and change our behaviors. The third quote tells us to abstain from sexual immorality and that we have to choose for or against sanctification. If we chose against sanctification we are in effect rejecting the Ruach in our lives.
The cleansing of our lives from sin, as mentioned above, is what moves us closer to YHVH. it creates oneness with Him. We understand oneness with YHVH as follows:
Experiencing His presence
Longing to be in His presence
Hearing His voice
Obeying Him
Knowing His will
Aligning my will with His
Living according to His will
Living in complete faith and surrendering to Him
Believing that He has a plan for my life and that plan is good
Trusting YHVH with my life and the lives of my loved ones
None of these things are possible without YHVH's Spirit in us. Rejecting sanctification means rejecting YHVH's Spirit and oneness with YHVH would be impossible. This is because any sin in our lives allows distance to grow between us and YHVH. However, when we choose to walk in the light, we become one with YHVH through His set apart Spirit.
Y'shua tells us how we can get this close to Him.
John 14:20–21
20 "In that day you will know that I am in My Father, and you in Me, and I in you. 21 "He who has My commandments and keeps them is the one who loves Me; and he who loves Me will be loved by My Father, and I will love him and will disclose Myself to him."
What Y'shua is explaining here is what He needs from us before He will disclose Himself to us. If we remove sin from our lives and keep His commandments, He discloses Himself to us. If we do not do that, Y'shua also has a message for us.
Matthew 7:21
"Not everyone who says to Me, 'Lord, Lord,' will enter the kingdom of heaven, but he who does the will of My Father who is in heaven will enter. 22 "Many will say to Me on that day, 'Lord, Lord, did we not prophesy in Your name, and in Your name cast out demons, and in Your name perform many miracles?' 23 "And then I will declare to them, 'I never knew you; depart from Me, you who practice lawlessness.'
Submitting ourselves to Y'shua's will is what creates oneness with Him. If we are not willing to make an effort to submit ourselves to keeping His commandments, we may have salvation, but we are not one with Him. We can only become one, if we act. Oneness is not a feeling, it is a state of being. 2
In the letter to the Romans, Paul also tells us that our deliberate choice to live in righteousness is what results in our sanctification or oneness with YHVH.
Romans 6:19–22
19 I am speaking in human terms because of the weakness of your flesh. For just as you presented your members as slaves to impurity and to lawlessness, resulting in further lawlessness, so now present your members as slaves to righteousness, resulting in sanctification. 20 For when you were slaves of sin, you were free in regard to righteousness. 21 Therefore what benefit were you then deriving from the things of which you are now ashamed? For the outcome of those things is death. 22 But now having been freed from sin and enslaved to Elohim, you derive your benefit, resulting in sanctification, and the outcome, eternal life.
Choosing to live righteously means that we need to rid ourselves of the baggage of our past. This includes our favorite sins, bad habits, unforgiveness and all other things that still keep us trapped in the kingdom of darkness. The mind renewal that we need to undergo is replacing the worldly view with YHVH's view, as defined in His Word. It also means that we must learn not to walk according to the flesh, but according to the Spirit.
Romans 8:4–5
4 so that the requirement of the Law might be fulfilled in us, who do not walk according to the flesh but according to the Spirit. 5 For those who are according to the flesh set their minds on the things of the flesh, but those who are according to the Spirit, the things of the Spirit.

Galatians 5:16
But I say, walk by the Spirit, and you will not carry out the desire of the flesh.
This is not something we can achieve on our own. Y'shua is with us in the sanctification process. He sanctifies us, but we must play an active role. We have to make the correct choices every day. Every time we choose to sin, we have to go through sanctification again. In some cases we may even need deliverance.
The result of this process is that we become set apart from this world and one with YHVH. It is not a once off process, but a continuous process that we need to follow to ensure we do not fall back. If we live a sanctified life, we will manifest the fruits of the Spirit in our lives.
Galatians 5:22–24
22 But the fruit of the Spirit is love, joy, peace, patience, kindness, goodness, faithfulness, 23 gentleness, self-control; against such things there is no law. 24 Now those who belong to Messiah Y'shua have crucified the flesh with its passions and desires.
If we make work of our sanctification, we will be set free from bondage and captivity with the help of Y'shua. This, in turn, will prevent us from going back to our old sin patterns. If we can achieve this, we are closer to fulfilling the purpose YHVH has set for us.
What is deliverance?
Deliverance is a ministry of breaking the hold the enemy has on us due to our own sin or the sins of our forefathers. It is a specific action to free us from the curse and strongholds that the enemy may claim due to the doors our sins have opened. This is a continual process that we have to go through from time to time. We are not automatically delivered when we become believers. We also see in scripture that this is one of the tasks Y'shua gave to His followers:
Matthew 10:1
Y'shua summoned His twelve disciples and gave them authority over unclean spirits, to cast them out, and to heal every kind of disease and every kind of sickness.

Mark 16:17–18
17 "These signs will accompany those who have believed: in My name they will cast out demons, they will speak with new tongues; 18 they will pick up serpents, and if they drink any deadly poison, it will not hurt them; they will lay hands on the sick, and they will recover."
The need for sanctification
Salvation is crucial for our eternal life. However, sanctification is essential for our everyday life in this world. We need the presence of YHVH in our lives. Just like soil is the source of life for plants and water to fish, YHVH is our source. He breathed His breath into mankind and man became a living being. We need YHVH's presence in our lives like plants need soil and fish need water. Without YHVH's presence, we will feel an emptiness inside, which we want filled. Often we, unknowingly, fill this emptiness or longing for YHVH with addictions and compulsive behaviors which are damaging to us. The addictions we refer to here are not only addictions to drugs or alcohol, but could for example be shopping, work, ministry, food, sex or thrills.
In order to experience YHVH's presence, we need to ensure that YHVH is willing to dwell with us. Already during the exodus, YHVH was clear on the need for the camp to be clean before He would dwell among them.
Deuteronomy 23:14
"Since YHVH your Elohim walks in the midst of your camp to deliver you and to defeat your enemies before you, therefore your camp must be holy ("qados" – consecrated); and He must not see anything indecent among you or He will turn away from you.
Here we see that if there is anything indecent in our lives, YHVH will remove His presence from our midst and we will not experience oneness with Him. We also learn from Psalm 15 what it takes to abide in YHVH's tent. According to Y'shua, we can experience oneness with YHVH.
John 17:19–21
19 "For their sakes I sanctify Myself, that they themselves also may be sanctified in truth. 20 "I do not ask on behalf of these alone, but for those also who believe in Me through their word; 21 that they may all be one; even as You, Father, are in Me and I in You, that they also may be in Us, so that the world may believe that You sent Me.
Thus, we need to do all we can to remove sin and iniquity. We should not wait for it to find us, we need to go looking for it in our daily habits, in our mindsets, but also in our past, including our family blood lines. When we find any of these things in our lives, we should not only repent, but also seek healing. We need to ensure that there is nothing that can stand between us and YHVH. Only then will we experience true oneness with YHVH.
Simply coping with life is not enough. YHVH has bigger plans for us. He promised us an abundant life and in order for us to fully experience that, we need to be healed from all our previous hurts. We need to step out and start living in faith. We need to ensure that our belief in His plans for us is bigger than the doubts the world will want to force upon us. in order to be able to do this we need healing, deliverance, in short we need to become sanctified.
Conclusion
Thus, salvation is what gets us into the Kingdom of YHVH, but it does not necessarily creates oneness with YHVH. By our actions, we can determine how close we will be to YHVH now and in eternity. Y'shua taught the following:
Matthew 5:19
"Whoever then annuls one of the least of these commandments, and teaches others to do the same, shall be called least in the kingdom of heaven; but whoever keeps and teaches them, he shall be called great in the kingdom of heaven.
If we want to experience YHVH's presence or oneness with Him as He promised.
1 Corinthians 6:17
17 But the one who joins himself to YHVH is one spirit with Him.

John 14:23
Y'shua answered and said to him, "If anyone loves Me, he will keep My word; and My Father will love him, and We will come to him and make Our abode with him.

John 15:4
"Abide in Me, and I in you. As the branch cannot bear fruit of itself unless it abides in the vine, so neither can you unless you abide in Me.

2 Corinthians 6:16
Or what agreement has the temple of Elohim with idols? For we are the temple of the living Elohim; just as Elohim said, "I will dwell in them and walk among them; And I will be their Elohim, and they shall be My people.
We want to make sure that there exists nothing in our lives that could separate us from YHVH. Any uncleanliness in our lives has that potential. Do you feel that you are really experiencing oneness with YHVH? If not, you may still have some sanctification that you need to go through. How is this done? We will go into the detail of this in our next article.
References
Louw, J. P., & Nida, E. A. (1996). Greek-English lexicon of the New Testament: based on semantic domains (electronic ed. of the 2nd edition., Vol. 1, p. 537). New York: United Bible Societies.
Arterburn S, Stoeker F, Yorkey M; Every man's marriage; Waterbrook Press; ISBN978-0-307-45855-1; p52-55
All quoted passages are from the New American Standard Bible: 1995 Update. LaHabra, CA: The Lockman Foundation, 1995. We have substituted YHVH for LORD and Y'shua for Jesus