This week we celebrated the feasts of Pesach, Unleavened Bread and First Fruits. Â This meant that we did not prepare a study. Â However, as we did previously, we will try to share the Jerusalem experience. Â During the first part of the feasts we have taken a number of pictures for you to see what happens in Jerusalem during Pesach.
Pesach, like Sukkot, is always an extremely busy time in the city.  Police implement crowd control measures that mean that some streets get closed off and some passages are converted to one-way traffic.  Of course, this means that traffic backs up in all sorts of places and tempers start to rise.
The Jewish Quarter in the Old City is where you really experience the feasts.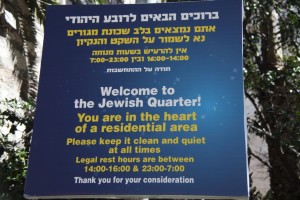 It is always interesting to watch all the people prepare for the feast of Unleavened Bread.  The bakeries start to sell off all their baked products, and then replaced them with new biscuits that contain no leaven. All shops are cleaned, homes are swept clean and even the cars receive a clean.
Before the First Day of Unleavened Bread, the last leaven is burned outside the Jewish Quarter. This is also the time that the palm branches left over from Sukkot are burned.
The shops have a very "interesting" way of getting rid of leaven.  They simply cover the shelves that contain leavened products during the seven days.  We have also heard that they actually sell the leavened products to a non-believer for the seven days.
The next step is to buy the products required for the Seder.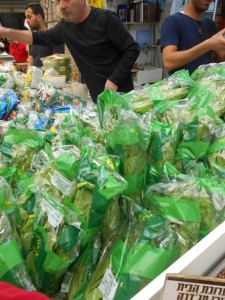 The shops also start selling the unleavened products.
On the day of First Fruits we also look at the wild barley on the outside of the Old City on our way to the City of David.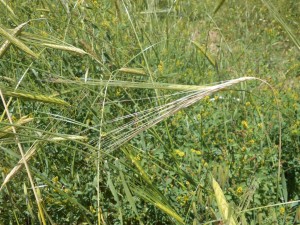 As usual, the streets are filled with musicians. Â This always gives the city a feeling of festivity.
The city is also a place of variety. Â What ever you need to buy, you can have it in almost any color.
At the Jewish market you can have your pick of fruits, vegetables, fresh produce, spices or any other product you may need.
But the biggest variety of all you will find in the people of the city.
Last, but not least, Â let us not forget what country we are in. Â Security is always a concern for the people of Israel.
Next year in Jerusalem! Have a blessed 7th day feast.