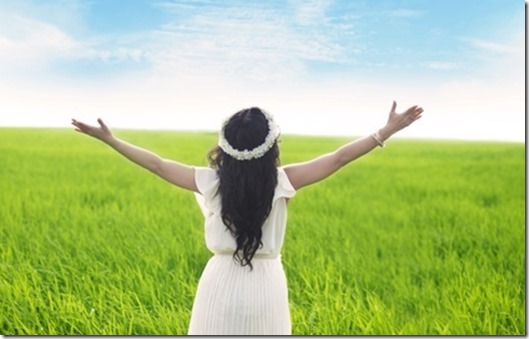 Who doesn't like to be praised? Praise builds up. You may have witnessed the glow on a little child's face when you give them praise. YHVH wants us to praise Him, He deserves our praise, but the way I understand it, is that it is not for His benefit, but for ours. There is great power in praise. In this article we will search the scriptures to see what we can learn about praise from scripture.
David wrote many psalms, many of these are psalms of praise to YHVH. I think David understood about praise. He also understood affliction and being persecuted. You would wonder how somebody with such a difficult life could write so many psalms of praise to YHVH when the normal human thing would be to complain.
We are to give our praise only to YHVH. He is the Creator of all and it is He who takes care of us. Every good thing comes from YHVH.
To YHVH all the glory and praise
Isaiah 42:8
8 "I am YHVH, that is My name; I will not give My glory to another, Nor My praise to graven images.
How often don't we attribute our health or healing to a doctor, essential oils, the wearing of linen or something else, when YHVH is the one Who heals. When we do that, we have looked unto a person or remedy for help and given our praise to them or it. Please don't misunderstand me, we don't have a problem with using alternative health care or go to a doctor when needed. However, our approach should be different. We are first to go to YHVH in prayer and ask Him what to do and He will guide us to use something or go to someone if needed.
When Hezekiah was mortally ill, he prayed to YHVH and YHVH extended his life by 15 years. A cake of figs was used and he recovered, but he first prayed to YHVH.
2 Kings 20:7
7 Then Isaiah said, "Take a cake of figs." And they took and laid it on the boil, and he recovered.
We find the opposite when we look at the life of King Asa. He was a righteous king, but something changed in the thirty-fifth year of his reign. He first relied on another king for protection instead of on YHVH (2 Chron 16:9) and later when he became diseased in his feet, he did not seek YHVH, but the physicians. He wasn't healed.
2 Chronicles 16:12
12 In the thirty-ninth year of his reign Asa became diseased in his feet. His disease was severe, yet even in his disease, he did not seek YHVH, but the physicians.
YHVH said:
Jeremiah 17:5
5 Thus says YHVH, "Cursed is the man who trusts in mankind And makes flesh his strength, And whose heart turns away from YHVH.
The word flesh refers to biological life, creatures or living things.
1414 בָּשָׂר (bā·śār): n.masc.; ≡ Str 1320; TWOT 291a
1. LN 4 creatures, living things, formally, flesh, i.e., any biological life, human or animal, with a focus on the substance of that life (Ge 6:17); 2
When we go to YHVH with our illness or troubles and He heals us or helps us, we will praise Him, for He is the One who heals.
Psalm 103:2–3
2 Bless YHVH, O my soul, And forget none of His benefits; 3 Who pardons all your iniquities, Who heals all your diseases;
YHVH wants us to fully devote our hearts to Him in everything. Our relationship with YHVH has to get to a point where we go to Him for everything. Our health, healing, what to do and where to go. YHVH has really made me aware of this the last few weeks. Our previous article was about seeking YHVH's counsel in everything we do.
The problem is that we have been brought up to go elsewhere for help. May YHVH have patience with us as we learn to trust in Him for all our needs.
Coming into YHVH's presence
It is written that we enter YHVH's gates with thanksgiving and his courts with praise.
Psalm 100:4–5
4 Enter His gates with thanksgiving And His courts with praise. Give thanks to Him, bless His name. 5 For YHVH is good; His lovingkindness is everlasting And His faithfulness to all generations.
We come before His presence with thanksgiving.
Psalm 95:1–3
1 O come, let us sing for joy to YHVH, Let us shout joyfully to the rock of our salvation. 2 Let us come before His presence with thanksgiving, Let us shout joyfully to Him with psalms. 3 For YHVH is a great Elohim And a great King above all gods,
When we look at liturgical prayers, you would notice that they employ what is written here. The prayers always start with praise and thanksgiving to YHVH. We should do the same when we pray.
YHVH inhabits our praise
When we praise YHVH, we enthrone Him above us. We acknowledge and accept His authority, not only over us, but over the world. The phrase "are enthroned upon" is literally "inhabits." YHVH literally inhabits our praise.
Psalm 22:3
3 Yet You are holy, O You who are enthroned upon the praises of Israel.
Both of these translations give us the understanding that where praise for YHVH is, He is. When the temple was dedicated, the presence of YHVH filled the temple as the people praised Him.
2 Chronicles 5:12–14
12 and all the Levitical singers, Asaph, Heman, Jeduthun, and their sons and kinsmen, clothed in fine linen, with cymbals, harps and lyres, standing east of the altar, and with them one hundred and twenty priests blowing trumpets 13 in unison when the trumpeters and the singers were to make themselves heard with one voice to praise and to glorify YHVH, and when they lifted up their voice accompanied by trumpets and cymbals and instruments of music, and when they praised YHVH saying, "He indeed is good for His lovingkindness is everlasting," then the house, the house of YHVH, was filled with a cloud, 14 so that the priests could not stand to minister because of the cloud, for the glory of YHVH filled the house of Elohim.
Praise is not a formula to "call up" YHVH, please don't see it like this.Where people humbly praise and worship YHVH, He is in their midst.
What is praise?
PRAISE
One of humanity's many responses to God's revelation of Himself. The Bible recognizes that men and women may also be the objects of praise, either from other people (Prov. 27:21; 31:30) or from God Himself (Rom. 2:29), and that angels and the natural world are likewise capable of praising God (Ps. 148). Nevertheless, human praise of God is one of Scripture's major themes.
"Praise" comes from a Latin word meaning "value" or "price." Thus, to give praise to God is to proclaim His merit or worth. Many terms are used to express this in the Bible, including "glory," "blessing," "thanksgiving," and "hallelujah," the last named being a transliteration of the Hebrew for "Praise the Lord." The Hebrew title of the book of Psalms ("Praises") comes from the same root as "hallelujah" and Pss. 113–118 have been specially designated the "Hallel" ("praise") psalms.
The modes of praise are many, including the offering of sacrifices (Lev. 7:13), physical movement (2 Sam. 6:14), silence and meditation (Ps. 77:11–12), testimony (Ps. 66:16), prayer (Phil. 4:6), and a holy life (1 Pet. 1:3–9). However, praise is almost invariably linked to music, both instrumental (Ps. 150:3–5) and, especially, vocal. Biblical songs of praise range from personal, more or less spontaneous outbursts of thanksgiving for some redemptive act of God (Exod. 15: Judg. 5; 1 Sam. 2; Luke 1:46–55, 67–79) to formal psalms and hymns adapted for corporate worship in the temple (2 Chron. 29:30) and church (Col. 3:16).
While the Bible contains frequent injunctions for people to praise God, there are also occasional warnings about the quality of this praise. Praise is to originate in the heart and not become mere outward show (Matt. 15:8). Corporate praise is to be carried on in an orderly manner (1 Cor. 14:40). Praise is also firmly linked to an individual's everyday life (Amos 5:21–24). 3
Praise, a sacrifice
Praise is likened to a sacrifice in the book of Hebrews.
Hebrews 13:15
15 Through Him then, let us continually offer up a sacrifice of praise to Elohim, that is, the fruit of lips that give thanks to His name.
Praise brings emotional healing
When we get frustrated, we express it, same with anger. This expression does not change our circumstances, but it releases emotions and we often feel better after blowing off steam. YHVH created us with emotions and the expression of emotions is good for us as long as we do not sin in the process. It is not healthy for us to keep all our emotions inside.
I found an article online by Darlene Forster " the hidden benefits of praise" and it really spoke to me. She shares her testimony of how YHVH has used praise in her life to bring emotional healing to her. I summarize the gist of the article, but I don't really do it justice. You can read it here
We are the product of influences that comes our way in the line of relationships, circumstances and events. Whatever comes into us through our senses leaves a mark on our subconscious mind. Often we don't even have a choice in the matter. All of these "marks" on our subconscious, has an effect on our lives, especially if we keep it bottled up inside. We are in need of emotional release and healing.
When we praise YHVH, we express our adoration of Him, but it also releases emotion. There is healing in the release of emotion in this way. It works like this:
YHVH is enthroned upon the praises of Israel, He literally inhabits our praise.
Psalm 22:3
3 Yet You are holy, O You who are enthroned upon the praises of Israel.
When we praise Him, He is there with us and can minister healing to us. His presence brings joy.
Psalm 16:11
11 You will make known to me the path of life; In Your presence is fullness of joy; In Your right hand there are pleasures forever.
And the joy of YHVH is our strength
Nehemiah 8:10
10 Then he said to them, "Go, eat of the fat, drink of the sweet, and send portions to him who has nothing prepared; for this day is holy to our Adonai. Do not be grieved, for the joy of YHVH is your strength."
She continues in the article to show how this release takes place. We can praise YHVH with our lips, we can lift up our hands, we can clap our hands, we can sing and we can dance to express our praise. Each of these brings more release.
This does not come naturally for me and for many others. I have been brought up not to show much emotion. Somebody once prayed for me and said she saw me dancing before YHVH. I immediately dismissed the idea, thinking that she must be confused, for it is not in my nature to do that. Interesting that YHVH has showed me this now. I may still become that one dancing before YHVH :)
Not only do we receive emotional healing through praise, but praise is a powerful weapon against the enemy.
Praise is a powerful weapon
When the Moabites and Ammonites came against Israel, king Jehoshaphat went to YHVH for help.
2 Chronicles 20:3
3 Jehoshaphat was afraid and turned his attention to seek YHVH, and proclaimed a fast throughout all Judah.
You can read his prayer in 2 Chron 20:5-13. YHVH answered him through the prophet Jahaziel.
2 Chronicles 20:15–17
15 and he said, "Listen, all Judah and the inhabitants of Jerusalem and King Jehoshaphat: thus says YHVH to you, 'Do not fear or be dismayed because of this great multitude, for the battle is not yours but Elohim's. 16 'Tomorrow go down against them. Behold, they will come up by the ascent of Ziz, and you will find them at the end of the valley in front of the wilderness of Jeruel. 17 'You need not fight in this battle; station yourselves, stand and see the salvation of YHVH on your behalf, O Judah and Jerusalem.' Do not fear or be dismayed; tomorrow go out to face them, for YHVH is with you."
They all worshiped and praised YHVH (2 Chron 20:18,19), but the best is yet to come. The next day they went out against the multitudes. The next few verses describes king Jehoshaphat's battle plan.
2 Chronicles 20:20–21
20 They rose early in the morning and went out to the wilderness of Tekoa; and when they went out, Jehoshaphat stood and said, "Listen to me, O Judah and inhabitants of Jerusalem, put your trust in YHVH your Elohim and you will be established. Put your trust in His prophets and succeed." 21 When he had consulted with the people, he appointed those who sang to YHVH and those who praised Him in holy attire, as they went out before the army and said, "Give thanks to YHVH, for His lovingkindness is everlasting."
When they started singing and praising YHVH the following took place.
2 Chronicles 20:22–23
22 When they began singing and praising, YHVH set ambushes against the sons of Ammon, Moab and Mount Seir, who had come against Judah; so they were routed. 23 For the sons of Ammon and Moab rose up against the inhabitants of Mount Seir destroying them completely; and when they had finished with the inhabitants of Seir, they helped to destroy one another.
King Jehoshaphat's battle plan was to trust in YHVH and to sing praises to Him. YHVH defeated their enemy. All they did was to sing His praise. We can glean much from this. Every battle we fight is a spiritual battle as well as physical. We are to put our trust in YHVH and praise Him and He will deliver us. This is not a formula for success, but shows a heart of faith.
Psalm 149:6-9 is also about how praise and a two-edged sword is employed to execute vengeance.
Psalm 149:4–9
4 For YHVH takes pleasure in His people; He will beautify the afflicted ones with salvation. 5 Let the godly ones exult in glory; Let them sing for joy on their beds. 6 Let the high praises of Elohim be in their mouth, And a two-edged sword in their hand, 7 To execute vengeance on the nations And punishment on the peoples, 8 To bind their kings with chains And their nobles with fetters of iron, 9 To execute on them the judgment written; This is an honor for all His godly ones. Praise YHVH!
This is not a physical battle that is described here. It takes place on a bed. The weapons described are praise and a two-edged sword. There are three other references in scripture to a two-edged sword.
Proverbs 5:4
4 But in the end she is bitter as wormwood, Sharp as a two-edged sword.
Hebrews 4:12
12 For the word of Elohim is living and active and sharper than any two-edged sword, and piercing as far as the division of soul and spirit, of both joints and marrow, and able to judge the thoughts and intentions of the heart.
Revelation 1:16
16 In His right hand He held seven stars, and out of His mouth came a sharp two-edged sword; and His face was like the sun shining in its strength.
All of these references refer to a spiritual weapon. This weapon is YHVH's word, able to devide between truth and error. Y'shua also used this weapon against satan when he tempted Him in the wilderness.
So, in our first reference we see praise teamed with the word of YHVH, able to bind kings with chains and nobles with fetters of iron. These kings and nobles would, seeing that the context is spiritual, refer to the powers and principalities Paul referred to in Ephesians 6.
Ephesians 6:12
12 For our struggle is not against flesh and blood, but against the rulers, against the powers, against the world forces of this darkness, against the spiritual forces of wickedness in the heavenly places.
Psalm 149:6-9, thus confirms that praise and YHVH's word are powerful weapons against the schemes of satan. The passage we looked at earlier of Jehoshaphat is an awesome example of how YHVH overcame Israel's enemy for them.
Praise builds our faith
Praise builds our faith like it built the faith of king Jehoshaphat and Judah. They believed YHVH and praised Him for the deliverance even before it took place (2 Chron 20:18,19).
Psalm 106 confirms this:
Psalm 106:12
12 Then they believed His words; They sang His praise.
Praise without faith, is emply meaningless words.
Watchman Nee explains it as follows:
When a man is faced with a problem, he should pray. But as soon as he finds a little faith, as soon as he begins to believe in God and in His greatness, power, compassion, glory, and manifestation of His glory, he should begin to praise. If a man acquires faith but does not follow it up with praise, he will soon find that his faith is gone. 4
We are admonished to keep on rejoicing even when facing fiery trials.
1 Peter 4:12–13
12 Beloved, do not be surprised at the fiery ordeal among you, which comes upon you for your testing, as though some strange thing were happening to you; 13 but to the degree that you share the sufferings of Messiah, keep on rejoicing, so that also at the revelation of His glory you may rejoice with exultation.
We are to praise YHVH for our deliverance and healing even before we see it made manifest. That is faith.
When Paul and Silas were imprisoned in Philippi, they were struck with many blows and their feet were fastened in stocks. Instead of being in despair about their situation, they prayed to YHVH and singing hymns to praise Him. There came a great earthquake, the doors were opened and everyone's chains were unfastened.
Acts 16:23–26
23 When they had struck them with many blows, they threw them into prison, commanding the jailer to guard them securely; 24 and he, having received such a command, threw them into the inner prison and fastened their feet in the stocks. 25 But about midnight Paul and Silas were praying and singing hymns of praise to Elohim, and the prisoners were listening to them; 26 and suddenly there came a great earthquake, so that the foundations of the prison house were shaken; and immediately all the doors were opened and everyone's chains were unfastened.
YHVH delivered them, he loosened the chains they were bound by. They had faith and sang praises to YHVH instead of feeling depressed. We may also be in some sort of prison, maybe a prison of unforgiveness, bitterness or condemnation. Maybe we are afflicted with illness or something from our past. It is time to change this by praising YHVH for our deliverance from this. YHVH can free us, we need to ask Him and believe that He will deliver us. We are to praise Him for the deliverance and healing. This praise creates an atmosphere for YHVH to move in our lives. He can and will perform miracles like He did in the case of king Jehoshaphat and Paul and Silas.
Another great example is found in the book of Joshua.
The great walls of Jericho
There was a great wall around Jericho.
Deuteronomy 9:1
1 "Hear, O Israel! You are crossing over the Jordan today to go in to dispossess nations greater and mightier than you, great cities fortified to heaven,
Archeology proves this:
The mound, or "tell" of Jericho was surrounded by a great earthen rampart, or embankment, with a stone retaining wall at its base. The retaining wall was some four to five meters (12–15 feet) high. On top of that was a mudbrick wall two meters (six feet) thick and about six to eight meters (20–26 feet) high.4 At the crest of the embankment was a similar mudbrick wall whose base was roughly 14 meters (46 feet) above the ground level outside the retaining wall (see diagram). This is what loomed high above the Israelites as they marched around the city each day for seven days. Humanly speaking, it was impossible for the Israelites to penetrate the impregnable bastion of Jericho.
The citizens of Jericho were well prepared for a siege. A copious spring which provided water for ancient, as well as modern, Jericho lay inside the city walls. At the time of the attack, the harvest had just been taken in (Joshua 3:15), so the citizens had an abundant supply of food. This has been borne out by many large jars full of grain found in the Canaanite homes by John Garstang in his excavation in the 1930s and also by Kenyon. With a plentiful food supply and ample water, the inhabitants of Jericho could have held out for perhaps several years.
After the seventh trip around the city on the seventh day, Scripture tells us that the wall "fell down flat" (Joshua 6:20). The Hebrew here carries the suggestion that it "fell beneath itself."5 Is there evidence for such an event at Jericho? It turns out that there is ample evidence that the mudbrick city wall collapsed and was deposited at the base of the stone retaining wall at the time the city met its end.
Kenyon's work was the most detailed. On the west side of the tell, at the base of the retaining, or revetment, wall, she found,
"fallen red bricks piling nearly to the top of the revetment. These probably came from the wall on the summit of the bank [and/or] … the brickwork above the revetment."6
In other words, she found a heap of bricks from the fallen city walls! An Italian team excavating at the southern end of the mound in 1997 found exactly the same thing.5
This information is from the Answers in Genesis website. They also show evidence of where Rahab's house would have been and prove that it was not destroyed.
This is to show you the immence challenge that stood before the Israelites. Yet, in faith they did what YHVH commandmed them to do, to shout. Does this fall in the same category as praise? Let's look at the word that was used. Th hebrew word "rua" was translated as shout:
8131 רוּעַ (rûaʿ): v.; ≡ Str 7321; TWOT 2135—LN 14.74–14.86 (hif) signal with loud noise, i.e., make a loud, public noise that signals a feeling or a future action (Nu 10:7, 9; Jos 6:5, 10,16, 20; Jdg 7:21; 15:14; 1Sa 4:5; 10:24; 17:20, 52; 2Ch 13:12, 15, 15; Ezr 3:11, 13; Job 30:5; 38:7; Ps 41:12[EB 11]; 47:2[EB 1]; 66:1; 81:2[EB 1]; 95:1, 2; 98:4, 6; 100:1; Isa 15:4; 42:13; 44:23; Jer 50:15; Hos 5:8; Joel 2:1; Mic 4:9; Zep 3:14; Zec 9:9+), note: in context, this can refer to blowing an instrument (like a trumpet) to signal the start of a battle, or refer to a verbal shout for joy or worship, or in some contexts a shout of sorrow or anxiety; (polal) shout for joy (Isa 16:10+); (hitpolal) shout in triumph or exaltation (Ps 60:10[EB 8]; 65:14[EB 13]; 108:10[EB 9]+), note: Isa 8:9 some parse as 8317 or 8318 2
From this, we learn that it was a shout of expectation, of worship and of triumph or exaltation. I would conclude from this that it was a form of praise and we know it was by faith.
Hebrews 11:30
30 By faith the walls of Jericho fell down after they had been encircled for seven days.
By faith they made a great noise and YHVH made the walls go down as he said He would.They didn't make the noise after the walls fell, but before. That is important to notice.
In all three the narratives, we witness the same. We see people praising YHVH in expectation of Him delivering them.
There may be great seemingly impenetrable walls around us. We may be imprisoned or surrounded by a great multitude. The lesson is the same. We are to praise YHVH for our deliverance. He is faithful and praising Him will create the atmosphere for miracles.
YHVH promises us deliverance and we are to take Him at His word and praise Him even before we can see a change.
YHVH is omnipotent, omniscient and nothing is impossible for Him. If we believe this, it will be made manifest in our lives.
Fear and praise
To fear YHVH is to praise Him.
Psalm 112:1
1 Praise YHVH! How blessed is the man who fears the Lord, Who greatly delights in His commandments.
Psalm 22:23
23 You who fear YHVH, praise Him; All you descendants of Jacob, glorify Him, And stand in awe of Him, all you descendants of Israel.
Conclusion
YHVH is the Creator of the universe, He created everything. He created us and have a plan for each of us. His plan is to prosper us and not to harm us. He has made it possible for us to live according to this plan. YHVH wants us to praise Him, but praising Him is actually to our benefit. He is our loving Father and wants the best for us. He gave us praise as a tool to achieve our goal in life. When we praise YHVH, He is present with us. He fills us with joy and His joy is our strength. Praising YHVH brings emotional release and healing, it strengthens our faith and enables us through faith in Y'shua to war against the schemes of satan.
YHVH is deserving of our praise, we are to learn to live a life of praise. And praise Him all day and forever.
Psalm 35:28
28 And my tongue shall declare Your righteousness And Your praise all day long.
Psalm 71:8
8 My mouth is filled with Your praise And with Your glory all day long.
Psalm 30:12
12 That my soul may sing praise to You and not be silent. O YHVH my Elohim, I will give thanks to You forever.
Psalm 33:1
1 Sing for joy in YHVH, O you righteous ones; Praise is becoming to the upright.
Psalm 146:1–2
1 Praise YHVH! Praise YHVH, O my soul! 2 I will praise YHVH while I live; I will sing praises to my Elohim while I have my being.
References
All quoted passages are from the New American Standard Bible: 1995 Update. LaHabra, CA: The Lockman Foundation, 1995. We have substituted YHVH for LORD, and Y'shua for Jesus
Swanson, J. (1997). Dictionary of Biblical Languages with Semantic Domains : Hebrew (Old Testament) (electronic ed.). Oak Harbor: Logos Research Systems, Inc.
Music, D. W. (2003). Praise. In C. Brand, C. Draper, A. England, S. Bond, E. R. Clendenen, & T. C. Butler (Eds.), Holman Illustrated Bible Dictionary (pp. 1319–1320). Nashville, TN: Holman Bible Publishers.