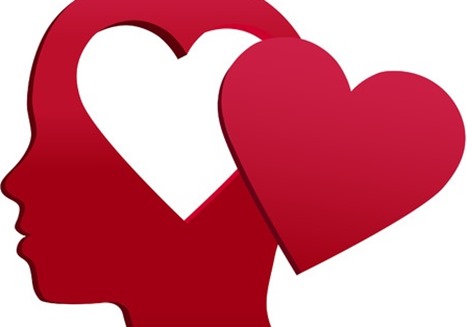 It is almost the beginning of the next biblical year. The next new moon may be it, if the barley is found in the Aviv stage. This year will be a sabbatical year. A year in which we are prohibited to sow, prune or harvest. Not living in the land makes it difficult to keep this commandment and necessitates a lot of preparation.
Preparing and being prepared
In my contemplating this, I realized that YHVH's commandments train us in being prepared and this training is cyclical. It starts with us having a relationship with Him. We maintain this relationship by spending time with Him, time in bible study and prayer. In order to do this we have to plan and prepare our day. We have to make sure we get up on time and have everything ready to be able to spend this time well. The fruit of this time spent with YHVH is spiritual preparedness for the day ahead. There have been times when things were so hectic, I had no time for Bible study, and I have experienced the difference.
Then we have the weekly Sabbath, we prepare for this day by making our homes ready and preparing enough food for the day, so we can rest. The resting and spending time with YHVH on the Sabbath prepares us spiritually and physically for the week ahead.
YHVH has also given us annual appointments as per Leviticus 23. We plan for these feasts and prepare our homes and our hearts. YHVH uses these appointed times to teach us about His character and His plan of redemption. Every time we celebrate a feast we learn something and we grow in our understanding. Celebrating these appointed times has the potential to transform us. The Passover and the Feast of Unleavened bread is the beginning of another cycle of appointed times. Now, as you read this, is the time to start preparing our homes for the feast of unleavened bread by removing all the leaven from our homes. This process of physically removing the leaven, gives us the opportunity to do some introspection to see what leaven we have in our lives.
As we said before, this next new moon or the one following, will usher in the Sabbatical year. We had to prepare our vegetable garden by making sure we only used heirloom seeds in order to get volunteer crops. We had to prepare our fruit trees and vines. Now the land will rest and we will wait for its yield.
This preparation for the sabbatical year has taught us many new things and I am sure the keeping of it will teach us even more. This is our first time, so did we do it perfectly? I don't think so, but we have done our best with what we had available to us.
YHVH uses this physical preparation as a picture of spiritual preparation. Every day we talk with Him, every Sabbath we spend with Him, we learn and grow in our relationship with Him. We go about each on our own journey with all these little rests along the way, enabling us to go on and stand strong. All this starts with a willing heart. We have to be willing to spend time with YHVH every day, to give up our Saturday shopping to spend the Sabbath with Him. We have to be willing to give up the worldly system for His set apart system and walk accordingly. The question is, will we do it, is it our hearts desire to please YHVH?
Y'shua taught that we are not to worry about tomorrow, as it will take care of itself. He added that this will be so if we seek the kingdom of YHVH and His righteousness first. When we do, all these physical things we worry about, will be taken care of.
Do not worry about tomorrow
Matthew 6:25–34
25 "For this reason I say to you, do not be worried about your life, as to what you will eat or what you will drink; nor for your body, as to what you will put on. Is not life more than food, and the body more than clothing? 26 "Look at the birds of the air, that they do not sow, nor reap nor gather into barns, and yet your heavenly Father feeds them. Are you not worth much more than they? 27 "And who of you by being worried can add a single hour to his life? 28 "And why are you worried about clothing? Observe how the lilies of the field grow; they do not toil nor do they spin, 29 yet I say to you that not even Solomon in all his glory clothed himself like one of these. 30 "But if Elohim so clothes the grass of the field, which is alive today and tomorrow is thrown into the furnace, will He not much more clothe you? You of little faith! 31 "Do not worry then, saying, 'What will we eat?' or 'What will we drink?' or 'What will we wear for clothing?' 32 "For the Gentiles eagerly seek all these things; for your heavenly Father knows that you need all these things. 33 "But seek first His kingdom and His righteousness, and all these things will be added to you. 34 "So do not worry about tomorrow; for tomorrow will care for itself. Each day has enough trouble of its own.
Each day has enough trouble of its own can literally be translated as: "sufficient for the day is its evils"
Seeking YHVH's kingdom is to do His will, to be obedient to Him. To seek His counsel in everything we do.
Seeking YHVH's counsel
Proverbs 3:5–6
5 Trust in YHVH with all your heart And do not lean on your own understanding. 6 In all your ways acknowledge Him, And He will make your paths straight.
YHVH wants to have a real relationship with us. We are to know Him in all we do, all our plans and decisions. If we walk according to His will, He will make our paths straight. That does not mean we will never face difficulties, but when we do YHVH will be there to help us.
The narrative of Balaam and the talking donkey is a great example of asking YHVH's counsel before making a decision. The only problem is, Balaam was not entirely happy with YHVH's answer. He was offered great riches if he were to curse Israel. He asked YHVH if he should go, and YHVH said no.
Numbers 22:12
12 Elohim said to Balaam, "Do not go with them; you shall not curse the people, for they are blessed."
Balaam told Balak's leaders that he won't go
Numbers 22:13
13 So Balaam arose in the morning and said to Balak's leaders, "Go back to your land, for YHVH has refused to let me go with you."
Balak sent even more important people and offered Balaam more riches and he went and asked YHVH again. This time YHVH said he could go, but is only to speak YHVH's words
Numbers 22:19–20
19 "Now please, you also stay here tonight, and I will find out what else YHVH will speak to me." 20 Elohim came to Balaam at night and said to him, "If the men have come to call you, rise up and go with them; but only the word which I speak to you shall you do."
Although YHVH allowed him to go, He was angry with Balaam because he was going.
Numbers 22:22
22 But Elohim was angry because he was going, and the angel of YHVH took his stand in the way as an adversary against him. Now he was riding on his donkey and his two servants were with him.
Three times the angel of YHVH stood as an adversary against him. We know the rest of the story, how Balaam was unable to curse Israel to the great disappointment of Balak. When Balaam saw he wasn't going to get anything out of this, he devised another plan. He told Balak how he could use women to cause Israel to stray and so bring a curse of YHVH on themselves. Technically Balaam obeyed YHVH, he didn't curse Israel, but he did achieve want he wanted to. He got the riches and Balak got a means to curse his enemy.
This story of Balaam is a good example of human nature. When we want to do something, we find means to do it. The mind will justify what the heart desires.
The mind will justify what the heart desires
Some Jewish halacha illustrates this. Let me give you an example. In Exodus it is commanded that we are not to eat the fat around the organs for it belongs to YHVH. This includes the fat of the tail of the sheep. Jewish halacha has made this permissible to eat. Fat is essential if you want to use a rotisserie to roast meat for shoarmas. The mind will justify what the heart desires.
Some do the same with commandments difficult or inconvenient to do, it is reasoned away, with clever justifications for disobedience. The mind will justify what the heart desires.
Here is a quote that explains this statement well.
One profound biblical insight we need to know is that our heart exploits our mind to justify what the heart wants. That is, our deepest desires precede the rational functioning of our minds and incline the mind to perceive and think in a way that will make the desires look right. It is an illusion to think that our hearts are neutral and incline in accordance with cool rational observation of truth. On the contrary, we feel powerful desires or fears in our heart, and then our mind bends reality to justify the desires and fears.2
This is not only true when it comes to the commandments. The fears in our hearts can ruin us. Our mind is able to bend reality to justify not only our desires, but also these fears. I have a fear of rejection and I experience every day how this fear creeps up on me, trying to manipulate my reality to make me believe that I am going to be rejected. I can't seem to stop this. I know I have to for it will destroy me and all the relationships I have with people. I am on a quest to find the root of this fear and I trust YHVH to show it to me. Many people battle this each day, this fear that is seated in the heart.
John 14:27
27 "Peace I leave with you; My peace I give to you; not as the world gives do I give to you. Do not let your heart be troubled, nor let it be fearful.
We are not to let our hearts be troubled, nor let it be fearful.
Psalm 34:4
4 I sought YHVH, and He answered me, And delivered me from all my fears.

Isaiah 26:3
3 "The steadfast of mind You will keep in perfect peace, Because he trusts in You.
Our hearts are deceitful.
Jeremiah 17:9–10
9 "The heart is more deceitful than all else And is desperately sick; Who can understand it? 10 "I, YHVH, search the heart, I test the mind, Even to give to each man according to his ways, According to the results of his deeds.
YHVH searches our hearts and He sees what is in the heart, He then tests the mind to show us what is in our heart. This test can be likened to the refiner's fire that is used to purify silver or gold. We often encounter difficult times, and this testing brings to the surface what we have in our hearts. YHVH uses His commandments in a similar way, to test our minds. He knows what is in our hearts, He knows whether we seek His kingdom first or justify our heart's desires with our minds.
Y'shua said the following:
Mark 7:21–23
21 "For from within, out of the heart of men, proceed the evil thoughts, fornications, thefts, murders, adulteries, 22 deeds of coveting and wickedness, as well as deceit, sensuality, envy, slander, pride and foolishness. 23 "All these evil things proceed from within and defile the man."
What I need is a new heart, one without any fear, for fear is from the adversary.
Ezekiel 18:31
31 "Cast away from you all your transgressions which you have committed and make yourselves a new heart and a new spirit! For why will you die, O house of Israel?
If we repent of our sins, our evil desires, including this fear, YHVH will purify our hearts.
Psalm 51:9–10
9 Hide Your face from my sins And blot out all my iniquities. 10 Create in me a clean heart, O Elohim, And renew a steadfast spirit within me.
YHVH is faithful and we can trust Him. People will fail us and hurt us, but YHVH never will. He will get us through this when they do. Repent and release yourself from this fear and trust in YHVH. Ask Him for His counsel and follow it. Seek first His kingdom and He will take care of your physical needs.
Conclusion
The point of this article is to show you, like YHVH showed me that we are not to follow what is in our hearts. Our hearts are deceitful. Our minds will find justification for our heart's desires. We are to seek YHVH's kingdom first by being obedient to Him without questioning or trying to justify our unwillingness away. We are to consider our ways and search ourselves deeply to find what is in our hearts. If it is fear, we need to repent of it, if it is unwillingness to obey Him, we are to repent of it. Repentance will purify our deceitful hearts.
Are we not going to keep the Sabbatical year because it is difficult and inconvenient, justifying it with arguments like " it is only for the land of Israel" or are we going to obey YHVH to whom all the earth belongs? We being His children, are to dedicate the land we live on to Him and keep the commandments that pertain to the land. This includes the sabbatical year. Our land here in the nations, does not replace Israel, but while we are still living in the diaspora we are to do our best to be obedient to YHVH.
YHVH promised in Deuteronomy that restoration will come when we, out here in the nations return to Him and obey Him with all our heart and soul according to all that is commanded.
Deuteronomy 30:1–6
1 "So it shall be when all of these things have come upon you, the blessing and the curse which I have set before you, and you call them to mind in all nations where YHVH your Elohim has banished you, 2 and you return to YHVH your Elohim and obey Him with all your heart and soul according to all that I command you today, you and your sons, 3 then YHVH your Elohim will restore you from captivity, and have compassion on you, and will gather you again from all the peoples where YHVH your Elohim scattered you. 4 "If your outcasts are at the ends of the earth, from there YHVH your Elohim will gather you, and from there He will bring you back. 5 "YHVH your Elohim will bring you into the land which your fathers possessed, and you shall possess it; and He will prosper you and multiply you more than your fathers. 6 "Moreover YHVH your Elohim will circumcise your heart and the heart of your descendants, to love YHVH your Elohim with all your heart and with all your soul, so that you may live.
Some commandments are not possible to do due to the absence of the Temple, but many can be done. It starts with our hearts and whether we want to obey YHVH with our hearts and our minds and not justify our disobedience with clever intellectual reasoning. YHVH searches our hearts and will test our minds to show us what is in our hearts. He may employ means that we won't like or enjoy, but He is our loving Father and He wants us to be obedient. Then restoration will come…
References
All quoted passages are from the New American Standard Bible: 1995 Update. LaHabra, CA: The Lockman Foundation, 1995. We have substituted YHVH for LORD, and Y'shua for Jesus