We are celebrating the feast of Sukkot in the place YHVH chose to put His name.  What a blessing!  For those of you who have not been able to join us this year, here are some images to give you a taste for Sukkot in Jerusalem.  Enjoy!
Jerusalem remains a wonderful experience every time you visit.  The streets and markets are packed during the feasts.  Every year we see more and more people coming up to celebrate the feasts.
We see all kinds of different people celebrating the feast.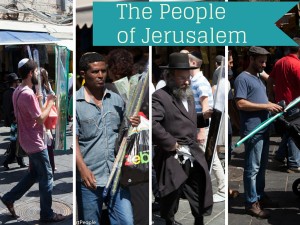 Of course, for the Feast of Booths, you need to build a Sukkah.  Here is how to do it Jerusalem style.
The result: different types of Sukkahs all over the city.  On the roofs, streets and little alleys.  Wherever you go, you will find a Sukkah.
Look at this beauty on a rooftop terrace in the Old City.
The feast of Sukkot is also the Feast of Ingathering.  The result is that we have fresh fruit everywhere.  Olives, grapes, dates, and pomegranates are being sold everywhere.  You need to treat yourself to at least one glass of freshly squeezed juice.  Daily, if possible!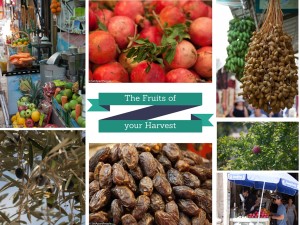 We hope to see you all in Jerusalem for the next feast!
Shalom from Jerusalem!