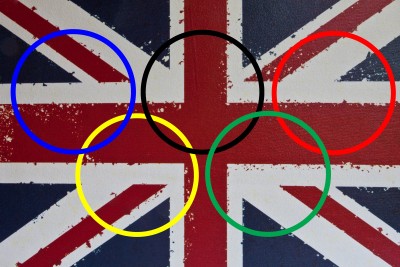 We just witnessed the opening of another Olympic games. It has become the norm to depict all kinds of evil in the opening ceremony. Not only, that, but the immoralities during the games are astounding. It reminds me of Pompeii in the Roman times. We recently went to the town and saw, among the well-preserved ruins, the layout of the arena. The guide told us how they had special rooms for the "athletes" just outside the arena where they could go after the games to indulge every lust. It is no different in our time! The organizers have ordered 100 000 condoms just for the use of the athletes in the Olympic village. The number exceeds what they ordered for the previous games with 30 000. Immorality is the norm and growing in popularity. Idolatry is another similarity between the Olympic games and Pompeii; proof to this is the many ruins of temples to pagan deities. They worshiped a variety of idols, but now only ruins of that wicked city remain as a reminder to us. Their end was complete!
It is the same in our time; idolatry is the norm. People can't talk enough about how spectacular the opening ceremony was. This ceremony was pure evil and loaded with Illuminati and occult symbolism; this is nothing else than idolatry. The Olympic stadium was an altar for satan; it was all done in honor of him. (If you would like to know more about the symbolism used during the ceremony, you can read it here: http://www.pakalertpress.com/2012/07/30/illuminati-occult-symbolism-in-the-2012-london-olympics-opening-ceremony/)
This ceremony was very significant to the powers of darkness. The special bell ringing ceremony that took place at 8:12 am, is said to open a spiritual gateway. This gateway enables the passage of the supernatural to the natural and vice versa. You can read more about bells and their significance in the occult at http://www.theopenscroll.com/bells.htm. This ceremony was a prophetic action, and the result of this will be an intensification of the spiritual battle (Eph 6:12), and the spiritual always precedes the natural.
How does YHVH view all this evil?
The wickedness of the nation is described in the book of Ezekiel in chapters 6 to 9. Go and read these passages and see the resemblance. YHVH warns Ezekiel how the altars of the nations will become desolate and how the slain will fall in front of their idols. We also read here how YHVH is hurt by these adulterous deeds; it grieves His heart (Eze 6:9)!
He will judge us according to our ways; YHVH will pour out His wrath on all the nations.
Ezekiel 7:5–6
5 "Thus says YHVH Elohim, 'A disaster, unique disaster, behold it is coming!
The vision of slaughter
In chapter 9, YHVH shows Ezekiel in a vision how He would judge the nations. This is the vision of slaughter and there is a warning in it for the righteous and the wicked. This vision commences with YHVH sending a messenger to mark His people for protection. Furthermore, note when YHVH sends His messengers to judge the unrighteous, He instructs them to start in His sanctuary.
Ezekiel 9:4
4 YHVH said to him, "Go through the midst of the city, even through the midst of Jerusalem, and put a mark on the foreheads of the men who sigh and groan over all the abominations which are being committed in its midst."
We have learned in a previous article how to get the mark of YHVH. Those marked with the mark of YHVH will be protected in the day of His wrath. YHVH will give His angels charge to guard over them.
Psalm 91:5–12
5 You will not be afraid of the terror by night, Or of the arrow that flies by day; 6 Of the pestilence that stalks in darkness, Or of the destruction that lays waste at noon. 7 A thousand may fall at your side And ten thousand at your right hand, But it shall not approach you. 8 You will only look on with your eyes And see the recompense of the wicked. 9 For you have made YHVH, my refuge, Even the Most High, your dwelling place. 10 No evil will befall you, Nor will any plague come near your tent. 11 For He will give His angels charge concerning you, To guard you in all your ways. 12 They will bear you up in their hands, That you do not strike your foot against a stone.
Do you have YHVH's mark on your forehead? Will you be protected in the day of His wrath?
A warning to the wicked
We have seen in the introduction that YHVH will judge the wicked. But who are the wicked and what exactly is wickedness?
Here is an explanation of what wickedness is:
rasha˓ (רָשָׁע, 7563), "wicked; ungodly; guilty." Rasha˓ occurs only in Hebrew and late Aramaic. The narrow meaning of rasha˓ lies in the concept of "wrongdoing" or "being in the wrong."
· It is a legal term. The person who has sinned against the law is guilty: Rasha˓ also denotes the category of people who have done wrong, are still living in sin, and are intent on continuing with wrongdoing. This is the more general meaning of the word. The first psalm exhorts the godly not to imitate the deeds and behavior of the ungodly, wicked people.
The "wicked" does not seek God (Ps. 10:4);
he challenges God (Ps. 10:13).
In his way of life the "wicked" loves violence (Ps. 11:5),
oppresses the righteous (Ps. 17:9),
does not repay his debts (Ps. 37:21),
and lays a snare to trap the righteous (Ps. 119:110).
Ps. 37 gives a vivid description of the acts of the "wicked" and also of God's judgment upon them.
Vine, W. E., Unger, M. F., & White, W. (1996). Vol. 1: Vine's Complete Expository Dictionary of Old and New Testament Words (287). Nashville, TN: T. Nelson.
The wicked are the ungodly, the ones who reject YHVH, but also the ones who choose lawlessness. They choose to live in sin, although they know better. The wicked are the ones without the mark of YHVH. They will be destroyed on the day of His wrath! None will live, no man, woman or child! As we have seen from Ezekiel 9, this judgment will start with His people.
Ezekiel 9:5–6
5 But to the others He said in my hearing, "Go through the city after him and strike; do not let your eye have pity and do not spare. 6 "Utterly slay old men, young men, maidens, little children, and women, but do not touch any man on whom is the mark; and you shall start from My sanctuary." So they started with the elders who were before the temple.
YHVH does not take pleasure in the death of the wicked (Ezekiel 33:11), but people will not choose Him. They continue in their wickedness. They continue to disregard His commandments. They continue with murder, adultery, lying and stealing; they do not honor His Name; they do not keep His Sabbaths. He is not their Elohim! They follow after money and power; they have made it their idols. They covet what is not theirs…and they do not honor their parents!
Here is the warning: Be obedient and live, repent and change your ways. It is not too late, but it may soon be! If you would turn from your wickedness and obey Him, He will pardon all your iniquity!
Ezekiel 33:14–16
14 "But when I say to the wicked, 'You will surely die,' and he turns from his sin and practices justice and righteousness, 15 if a wicked man restores a pledge, pays back what he has taken by robbery, walks by the statutes which ensure life without committing iniquity, he shall surely live; he shall not die. 16 "None of his sins that he has committed will be remembered against him. He has practiced justice and righteousness; he shall surely live.
Repentance from sin will save you! Y'shua is our salvation, turn from your wicked (lawless) ways, believe in Him and live!
YHVH uses judgment to turn people back to Him. Unfortunately, some will only learn righteousness through judgment. It is like children who will only learn through punishment. Don't wait until you see death and destruction around you before you repent and obey. Don't wait until you are amidst the terror. It may be too late…
Psalm 78:34
34 When He killed them, then they sought Him, And returned and searched diligently for Elohim;

Isaiah 26:9
9 At night my soul longs for You, Indeed, my spirit within me seeks You diligently; For when the earth experiences Your judgments The inhabitants of the world learn righteousness.

Isaiah 55:6–7
6 Seek YHVH while He may be found; Call upon Him while He is near. 7 Let the wicked forsake his way And the unrighteous man his thoughts; And let him return to YHVH, And He will have compassion on him, And to our Elohim, For He will abundantly pardon.
A warning to the righteous
There is also a warning for the righteous in Ezekiel 33. We have determined that the righteous are the ones who are marked with YHVH's mark. Here is a definition:
7407 צְדָקָה (ṣeḏā∙qā(h)): n.fem.; ≡ Str 6666; TWOT 1879b—1. LN 88.12–88.23 righteousness, justice, rightness, i.e., the state of doing what is required according to a standard (Ps 31:2[EB 1]); 2. LN 56.20–56.34 justice, i.e., the state or condition of fairly deciding what is right in a legal case, without prejudice (Isa 5:23); 3. LN 88.289–88.318 innocence, i.e., the state of not having any sin or its associated guilt, according to a standard (1Ki 8:32)
Swanson, J. (1997). Dictionary of Biblical Languages with Semantic Domains : Hebrew (Old Testament) (electronic ed.). Oak Harbor: Logos Research Systems, Inc.
Being righteous is the state of doing what is required according to a standard; that standard is YHVH's commandments (or law) done out of obedience and love after accepting Y'shua as our Saviour.
You who are righteous, do not commit iniquity, for your righteousness will not deliver you in the day of your transgression. This is a very stern warning for all of us! You cannot earn anything for yourself by keeping the commandments. You cannot bank or accumulate righteousness. If you drift away from YHVH and follow the lusts of the flesh, you practice iniquity. If you die in your iniquity, your previous righteousness will not deliver you!
Ezekiel 33:12–13
12 "And you, son of man, say to your fellow citizens, 'The righteousness of a righteous man will not deliver him in the day of his transgression, and as for the wickedness of the wicked, he will not stumble because of it in the day when he turns from his wickedness; whereas a righteous man will not be able to live by his righteousness on the day when he commits sin.' 13 "When I say to the righteous he will surely live, and he so trusts in his righteousness that he commits iniquity, none of his righteous deeds will be remembered; but in that same iniquity of his which he has committed he will die.
Y'shua has died for our sin, and we surely have forgiveness, but does this mean we can willfully sin? Let it not be! Grace is unmerited favor; it is not a license to commit sin. Sin is the transgression of the law; it was and always will be. To live a lawless life is not YHVH's standard!
Romans 6:1–2
1 What shall we say then? Are we to continue in sin so that grace may increase? 2 May it never be! How shall we who died to sin still live in it?
Sin is the transgression of the law (1 John 3:4) and righteousness is obedience to the law. We are serving the Most High; we are His servants. We are to be slaves or servants of righteousness, which will result in sanctification. Sanctification is set apartness.
Romans 6:19–20
19 I am speaking in human terms because of the weakness of your flesh. For just as you presented your members as slaves to impurity and to lawlessness, resulting in further lawlessness, so now present your members as slaves to righteousness, resulting in sanctification. 20 For when you were slaves of sin, you were free in regard to righteousness.
Here is the warning for the righteous: Strive to be set apart in everything you do, every day of your life. To be set apart is to live according to His standard, not following the letter of the law but the spirit of the law as Y'shua taught. Repent often and seek YHVH's face in prayer. Love YHVH and your neighbor as yourself.
What are we to do?
We live in a secular world amidst all this evil. What are we to do? We are fighting a spiritual battle, our fight is not against flesh and blood but against heavenly powers. Here is what we are to do:
Ephesians 6:13–18
13 Therefore, take up the full armor of Elohim, so that you will be able to resist in the evil day, and having done everything, to stand firm. 14 Stand firm therefore, having girded your loins with truth, and having put on the breastplate of righteousness, 15 and having shod your feet with the preparation of the gospel of peace; 16 in addition to all, taking up the shield of faith with which you will be able to extinguish all the flaming arrows of the evil one. 17 And take the helmet of salvation, and the sword of the Spirit, which is the word of Elohim. 18 With all prayer and petition pray at all times in the Spirit, and with this in view, be on the alert with all perseverance and petition for all the saints,
We are to be prayer warriors, resisting and standing firm with truth and righteousness as our protection, prepared with the gospel of peace, which leads to salvation. We are to take up the shield of faith and the sword of the Spirit against the forces of wickedness in the heavenly places. Y'shua gave us a good lesson in how to use the sword of the Spirit when He used it against satan in the wilderness. He proclaimed YHVH's truth. We are to do, likewise, proclaiming YHVH's Word and promises in the heavenlies against the evil forces. And we are to persevere in doing it. Psalm 27 is a very appropriate Psalm to proclaim against evil.
A proclamation against evil
Psalm 27
A Psalm of David.
1 YHVH is my light and my salvation; Whom shall I fear?
YHVH is the defense of my life; Whom shall I dread?
2 When evildoers came upon me to devour my flesh,
My adversaries and my enemies, they stumbled and fell.
3 Though a host encamp against me, My heart will not fear;
Though war arise against me, In spite of this I shall be confident.
4 One thing I have asked from YHVH, that I shall seek: That I may dwell in the house of YHVH all the days of my life, To behold the beauty of YHVH And to meditate in His temple.
5 For in the day of trouble He will conceal me in His tabernacle; In the secret place of His tent He will hide me; He will lift me up on a rock.
6 And now my head will be lifted up above my enemies around me, And I will offer in His tent sacrifices with shouts of joy; I will sing, yes, I will sing praises to YHVH.
7 Hear, O YHVH, when I cry with my voice, And be gracious to me and answer me.
8 When You said, "Seek My face," my heart said to You, "Your face, O YHVH, I shall seek."
9 Do not hide Your face from me, Do not turn Your servant away in anger; You have been my help; Do not abandon me nor forsake me, O Elohim of my salvation!
10 For my father and my mother have forsaken me, But YHVH will take me up.
11 Teach me Your way, O YHVH, And lead me in a level path Because of my foes.
12 Do not deliver me over to the desire of my adversaries, For false witnesses have risen against me, And such as breathe out violence.
13 I would have despaired unless I had believed that I would see the goodness of YHVH In the land of the living.
14 Wait for YHVH; Be strong and let your heart take courage; Yes, wait for YHVH.
Some encouragement
Psalm 73 describes the time we are in very well. You look around you, and you see the prosperity of the wicked. They pursue nothing but wickedness and evil, all for their own gain. They speak blasphemy against the Most High and will soon persecute His people. However, they are prosperous, fat, and they do not seem to be in trouble. They do what pleases them without any consequence.
Psalm 73:1–12
1 Surely Elohim is good to Israel, To those who are pure in heart! 2 But as for me, my feet came close to stumbling, My steps had almost slipped. 3 For I was envious of the arrogant As I saw the prosperity of the wicked.

4 For there are no pains in their death,
And their body is fat.
5 They are not in trouble as other men,
Nor are they plagued like mankind.
6 Therefore pride is their necklace;
The garment of violence covers them.
7 Their eye bulges from fatness;
The imaginations of their heart run riot.
8 They mock and wickedly speak of oppression; They speak from on high.

9 They have set their mouth against the heavens, And their tongue parades through the earth. 10 Therefore his people return to this place, And waters of abundance are drunk by them. 11 They say, "How does Elohim know? And is there knowledge with the Most High?" 12 Behold, these are the wicked; And always at ease, they have increased in wealth.
We may become discouraged seeing what they do and have and get away with, witnessing the increasing oppression, the growing tyranny. However, this will not continue forever! Do not be envious of them, for YHVH will give them according to their deeds.
Psalm 73:13–27
13 Surely in vain I have kept my heart pure And washed my hands in innocence; 14 For I have been stricken all day long And chastened every morning. 15 If I had said, "I will speak thus," Behold, I would have betrayed the generation of Your children. 16 When I pondered to understand this, It was troublesome in my sight 17 Until I came into the sanctuary of Elohim; Then I perceived their end. 18 Surely You set them in slippery places; You cast them down to destruction. 19 How they are destroyed in a moment! They are utterly swept away by sudden terrors! 20 Like a dream when one awakes, O YHVH, when aroused, You will despise their form.
We are to have faith and persevere. YHVH will do what He has promised.
Psalm 73:21–28
21 When my heart was embittered And I was pierced within, 22 Then I was senseless and ignorant; I was like a beast before You. 23 Nevertheless I am continually with You; You have taken hold of my right hand. 24 With Your counsel You will guide me, And afterward receive me to glory. 25 Whom have I in heaven but You? And besides You, I desire nothing on earth. 26 My flesh and my heart may fail, But Elohim is the strength of my heart and my portion forever. 27 For, behold, those who are far from You will perish; You have destroyed all those who are unfaithful to You. 28 But as for me, the nearness of Elohim is my good; I have made YHVH Elohim my refuge, That I may tell of all Your works.
Psalm 105:4
4 Seek YHVH and His strength; Seek His face continually.
We are to pray continually to YHVH for ourselves and on behalf of others. When praying, we are to proclaim YHVH's Word, His Word is in accordance to His will. He said it, He will surely do it! His Word is perfect and will not return void!
Isaiah 55:11
11 So will My word be which goes forth from My mouth; It will not return to Me empty, Without accomplishing what I desire, And without succeeding in the matter for which I sent it.
In these times that are upon us, we are to trust in YHVH and wait upon Him. He will deliver us from the wicked schemes of men. He is our strength in the time of trouble.
Psalm 37:7
7 Rest in YHVH and wait patiently for Him; Do not fret because of him who prospers in his way, Because of the man who carries out wicked schemes.
Psalm 37:39–40
39 But the salvation of the righteous is from YHVH; He is their strength in time of trouble. 40 YHVH helps them and delivers them; He delivers them from the wicked and saves them, Because they take refuge in Him.
A great evil is upon us! You who are wicked, turn from your evil ways, turn back to YHVH! You who are righteous, do not commit iniquity, draw near to YHVH. Pray that He may relent, proclaim His Word and plead for mercy on behalf of yourself and the people.
Amos 5:6
6 "Seek YHVH that you may live, Or He will break forth like a fire, O house of Joseph, And it will consume with none to quench it for Bethel,
His eye will not have pity, nor will He spare and then they will know that He is YHVH Elohim, the only true Elohim. Please share this message!
Here is a link to a message where I got some information from:Â www.comeenterthemikvah.com. The name of the article is "The unleashing"