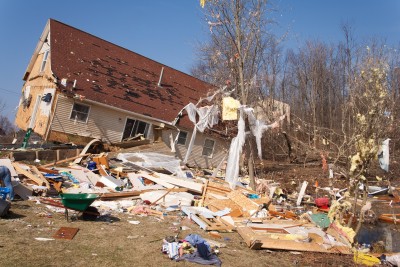 Our journey in life is part of a cycle. Everything in life is cyclical. Just look at nature – the cycle of life… we are born into this world, we grow up and we grow old and we die. Our life can be meaningful or meaningless. Our choices determine which one it would be.
In the Scripture there are also different cycles: cycles of righteousness and cycles of unrighteousness even cycles of punishment. We choose which of these cycles apply to our lifes. We can choose obedience to YHVH – learning from His cycles of righteousness and live a meaningful life or choose disobedience and live with the consequences. The world is currently starting to experience the consequences of disobedience to YHVH – YHVH is calling us to return to Him!
The cycles of righteousness are YHVH's cycles.
Brad Scott wrote a short article on Ps 23:3 which explains it very well:
"The word paths is actually taken from the Hebrew root 'agol (עגל), which means to be round or a cycle. Actually, David is using a familiar phrase to the Hebrew people. He is saying YHVH leads us or guides us in the cycles of righteousness. The cycles of righteousness refers to the yearly return of the feasts of YHVH. This is why the closely related word chag (×—×') or festival, is referred to as "making a cycle". The chaggim are the cyclical holy days, in which the righteousness of the God of Israel is taught. It is these cycles that David is referring to. "http://www.wildbranch.org/teachings/word-studies/17paths.html
There is also a weekly cycle with the sabbath being the seventh day, a monthly cycle starting with Rosh Chodesh, a seven year cycle which ends in the Sabbatical year and a 49 year cycle which ends in the Jubilee year (which is both the 50th year as well as the first year of the next sabbatical cycle). These are YHVH's cycles of sanctification. Sanctification is the process of transformation. YHVH uses these cycles to teach us to live a set apart life. We are currently in the fall season of the feast cycle. The next feast is the day of Atonement or Yom Kippur. Yom Kippur is a solemn day of fasting, introspection and repentance. Every year at this time YHVH teaches us about repentance. How to return to Him.
There are also cycles of unrighteousness. Disobedience to YHVH's law is sin which leads to warning, then punishment or judgment. After judgment comes repentance or return and restoration. This lasts for a while until compromise starts to eat away at righteousness, this then leads to disobedience and the whole cycle starts again.
Throughout Israel's history, they have followed these same cycles of unrighteousness. We do the same! We are Israel – we are YHVH's people (together with Judah -who are known as the Jews). We have a covenant with YHVH and we have to keep His commandments. In Leviticus 26, YHVH spells out for us what the blessings are for obedience to His commandments and also what the punishments would be for disobedience to His commandments. These punishments are also cyclical. But more on that in a later post.
If we choose to walk in cycles of unrighteousness YHVH will not only punish us, but He will not answer our prayers.
Isaiah 59:1–2
1 Behold, YHVH's hand is not so short that it cannot save; Nor is His ear so dull That it cannot hear. 2 But your iniquities have made a separation between you and your Elohim, And your sins have hidden His face from you so that He does not hear.
Psalm 66:18
18 If I regard wickedness in my heart, YHVH will not hear;
Proverbs 28:9
9 He who turns away his ear from listening to the law, Even his prayer is an abomination.
Nothing is impossible to YHVH, He hears us when we pray, but sometimes He chooses not to….If we are disobedient to Him, He may not answer our prayers. We are given instructions in the Scripture as to how we are to live. We are to be obedient to His instructions. These instructions are His commandments.
We can choose to be obedient to YHVH out of love for Him. We can't attain salvation by doing it, but it is like a child who is obedient to his parents out of love for them. They will still love him whether or not he obeys. There is however a penalty for being disobedient…
YHVH is our loving Father and He is calling us back to Him. He is full of grace, loving-kindness, truth and justice. (Ex 34:6-7)
YHVH does not tolerate sin, but He has compassion on us when we return to Him. He goes so far as to call us back to Him.
Joel 2:12–14
12 "Yet even now," declares YHVH, "Return to Me with all your heart, And with fasting, weeping and mourning; 13 And rend your heart and not your garments." Now return to YHVH your Elohim, For He is gracious and compassionate, Slow to anger, abounding in lovingkindness And relenting of evil. 14 Who knows whether He will not turn and relent and leave a blessing behind Him, even a grain offering and a drink offering for YHVH your Elohim?
We are even told by YHVH how we are to return to Him. We are to confess our sin with genuine sincerity and turn away from our wrong ways and obey Him. He will forgive us and restore us back to Him. He will even bless us. Verse 14 refers to the possibility of YHVH having pity and relenting and even blessing them with crops enough to present an offering to Him.
Deuteronomy 30:1–3
1 "So it shall be when all of these things have come upon you, the blessing and the curse which I have set before you, and you call them to mind in all nations where YHVH your Elohim has banished you, 2 and you return to YHVH your Elohim and obey Him with all your heart and soul according to all that I command you today, you and your sons, 3 then YHVH your Elohim will restore you from captivity, and have compassion on you, and will gather you again from all the peoples where YHVH your Elohim has scattered you.
Another passage on repentance and return from captivity is found in the book of Daniel. In Daniel 9 we see how Daniel confesses on behalf of Israel and petitions YHVH to forgive and restore them to Him. The context of Daniel 9 is at the time just after the prophesied period of captivity was over ( Dan 9:1-2). This is very profound. We are Israel and we are still in captivity. Our prophesied time of captivity is over. Read through Daniel 9:3-23 a few times. It is so significant for us in our time. With Yom Kippur coming, maybe we can use Daniel's prayer as a guideline for us as to how we are to approach YHVH in this time.
Daniel 9:3–23
3 So I gave my attention to YHVH Elohim to seek Him by prayer and supplications, with fasting, sackcloth and ashes. 4 I prayed to YHVH my Elohim and confessed and said, "Alas, O YHVH, the great and awesome Elohim, who keeps His covenant and lovingkindness for those who love Him and keep His commandments, 5 we have sinned, committed iniquity, acted wickedly and rebelled, even turning aside from Your commandments and ordinances. 6 "Moreover, we have not listened to Your servants the prophets, who spoke in Your name to our kings, our princes, our fathers and all the people of the land. 7 "Righteousness belongs to You, O YHVH, but to us open shame, as it is this day—to the men of Judah, the inhabitants of Jerusalem and all Israel, those who are nearby and those who are far away in all the countries to which You have driven them, because of their unfaithful deeds which they have committed against You. 8 "Open shame belongs to us, O YHVH, to our kings, our princes and our fathers, because we have sinned against You. 9 "To YHVH our Elohim belong compassion and forgiveness, for we have rebelled against Him; 10 nor have we obeyed the voice of YHVH our Elohim, to walk in His teachings which He set before us through His servants the prophets. 11 "Indeed all Israel has transgressed Your law and turned aside, not obeying Your voice; so the curse has been poured out on us, along with the oath which is written in the law of Moses the servant of Elohim, for we have sinned against Him. 12 "Thus He has confirmed His words which He had spoken against us and against our rulers who ruled us, to bring on us great calamity; for under the whole heaven there has not been done anything like what was done to Jerusalem. 13 "As it is written in the law of Moses, all this calamity has come on us; yet we have not sought the favor of YHVH our Elohim by turning from our iniquity and giving attention to Your truth. 14 "Therefore YHVH has kept the calamity in store and brought it on us; for YHVH our Elohim is righteous with respect to all His deeds which He has done, but we have not obeyed His voice. 15 "And now, O YHVH Elohim, who have brought Your people out of the land of Egypt with a mighty hand and have made a name for Yourself, as it is this day—we have sinned, we have been wicked. 16 "O YHVH, in accordance with all Your righteous acts, let now Your anger and Your wrath turn away from Your city Jerusalem, Your holy mountain; for because of our sins and the iniquities of our fathers, Jerusalem and Your people have become a reproach to all those around us. 17 "So now, our Elohim, listen to the prayer of Your servant and to his supplications, and for Your sake, O YHVH, let Your face shine on Your desolate sanctuary. 18 "O my Elohim, incline Your ear and hear! Open Your eyes and see our desolations and the city which is called by Your name; for we are not presenting our supplications before You on account of any merits of our own, but on account of Your great compassion. 19 "O YHVH, hear! O YHVH, forgive! O YHVH, listen and take action! For Your own sake, O my Elohim, do not delay, because Your city and Your people are called by Your name." 20 Now while I was speaking and praying, and confessing my sin and the sin of my people Israel, and presenting my supplication before YHVH our Elohim in behalf of the holy mountain of my Elohim, 21 while I was still speaking in prayer, then the man Gabriel, whom I had seen in the vision previously, came to me in my extreme weariness about the time of the evening offering. 22 He gave me instruction and talked with me and said, "O Daniel, I have now come forth to give you insight with understanding. 23 "At the beginning of your supplications the command was issued, and I have come to tell you, for you are highly esteemed; so give heed to the message and gain understanding of the vision.
We are Israel and we are in captivity due to our sins and the sins of our fathers. We are being called back to YHVH. We are being called back to obedience to Him. We can choose to follow His cycles of righteousness; then He will restore us from our captivity. He will restore us back to Him and we shall be His people and He will be our Elohim.
Jeremiah 11:4
4 which I commanded your forefathers in the day that I brought them out of the land of Egypt, from the iron furnace, saying, 'Listen to My voice, and do according to all which I command you; so you shall be My people, and I will be your Elohim,'
Jeremiah 30:22
22 'You shall be My people, And I will be your Elohim.' "