If you were to think long and hard about it; you would realize that fasting is actually a mystery. Why would abstaining from food be significant in our spiritual walk and why should we do it and how? Many questions go through my mind; I am certain through yours too. We fast at least one day, every year, because we are commanded to fast on the day of Atonement. That fast is about repentance. So why fast at other times?
I recently watched a teaching by Corner Fringe Ministries about fasting. I shall post the link to the teaching at the bottom under references1. It really inspired me to study a bit more about fasting. The part about how to fast is based on their teaching, but we have added some more detail to it.
Why would we want to fast?
Fasting is a way of drawing near to YHVH. It helps us to focus on spiritual matters and more importantly on YHVH. Giving up food for a time is giving up something very important, the physical sustenance of our bodies. This shows YHVH we are serious about hearing from Him. When was the last time you needed to hear from YHVH so badly that you were willing to give up that which nourishes your body, food?
Why did people fast in Biblical times? Is fasting commanded at times other than on the Day of Atonement?
We are not commanded to fast at times other than the day of Atonements, and if you desire to return to YHVH. We shall get into the detail shortly.
Here is a definition of fasting according to the Eerdman's Bible dictionary
FASTING (Heb. verb ṣûm, noun ṣôm; Gk. verb nēsteúō).† Deliberate and generally prolonged abstention from eating (and sometimes drinking) as a means of humbling oneself before God (Heb. kāna˓, niphal; cf. Lev. 16:19, te˓annû eṯ-nap̱šeṯêḵem "afflict your soul"; RSV "afflict yourselves"). 2
We first need to look what we can learn from the Hebrew word pronounced as" tsoom." or tsom" Here is the definition according to the Dictionary of Biblical languages. This is derived from the context of the word.
7426 צוּם (ṣûm): v.; ≡ Str 6684;
fast, i.e., the condition of voluntarily abstaining from food (Jdg 20:26; 1Sa 7:6; 2Sa 12:16, 21, 22, 23; 1Ki 21:27; Ezr 8:23; Ne 1:4; Est 4:16; Isa 58:3, 4; Jer 14:12; Zec 7:5+), note: dedication or petition to a deity;
the condition of voluntarily abstaining from food as an act. of mourning for another person, as a part of the burial events (1Sa 31:13; 2Sa 1:12; 1Ch 10:12+)
7427 צוֹם (ṣôm): n.masc.; ≡ Str 6685;
fast, i.e., a condition or time of voluntarily abstaining from food as a religious disciple (2Sa 12:16; 1Ki 21:9, 12; 2Ch 20:3; Ezr 8:21; Ne 9:1; Est 4:3; 9:31; Ps 35:13; 69:11[EB 10]; 109:24; Isa 58:3, 5,6; Jer 36:6, 9; Da 9:3; Joel 1:14; 2:12, 15; Jnh 3:5; Zec 8:19+), note: possibly Ps 109:24 is a medical fast, see also domain LN 23.1–23.392
From the definition, we learn that there are five main reasons for fasting in Scripture:
To enquire of YHVH
Repentance
As an act of mourning
To draw near to YHVH
For medical reasons
We shall go into a bit more detail on each of these for more understanding. We will show you examples of fasting from Scripture and the results thereof. 
1. To enquire of YHVH
The first use of the word "sum" is in the context of fasting in order to enquire of YHVH. Israel wanted to know from YHVH if they should go up against their brother Benyamin.
Judges 20:26
26 Then all the sons of Israel and all the people went up and came to Bethel and wept; thus they remained there before YHVH and fasted that day until evening. And they offered burnt offerings and peace offerings before YHVH.
We also see a few verses further on that YHVH answered them (the "it" is the ark of the covenant")
Judges 20:28
28 and Phinehas son of Eleazar, son of Aaron, ministered before it in those days), saying, "Shall we go out once more to battle against our kinsfolk the Benjaminites, or shall we desist?" YHVH answered, "Go up, for tomorrow I will give them into your hand."
In another passage in the book of Chronicles, a great multitude was coming against Judah. King Jehosaphat was afraid; he needed counsel and deliverance from YHVH. A fast was proclaimed throughout Judah.
2 Chronicles 20:3
3 Jehoshaphat was afraid and turned his attention to seek YHVH, and proclaimed a fast throughout all Judah.
They fasted and prayed to YHVH and then the spirit of YHVH came upon Jahaziel son of Zechariah and he spoke these words:
2 Chronicles 20:15
15 and he said, "Listen, all Judah and the inhabitants of Jerusalem and King Jehoshaphat: thus says YHVH to you, 'Do not fear or be dismayed because of this great multitude, for the battle is not yours but Elohim's.
The next reference is in the book of Ezra. Ezra and the people with him made spiritual preparation, by fasting, to seek from YHVH a safe journey and YHVH heard them and granted it.
Ezra 8:21
21 Then I proclaimed a fast there at the river of Ahava, that we might humble ourselves before our Elohim to seek from Him a safe journey for us, our little ones, and all our possessions.
Ezra 8:23
23 So we fasted and sought our Elohim concerning this matter, and He listened to our entreaty.
From this, we can deduce that fasting is not only to get direction from YHVH, but also to make a request from Him.
We see this again in the passage in Nehemiah. When Nehemiah fasted and prayed, it was after he heard how bad things were in Jerusalem, with the remnant and the city.
Nehemiah 1:4
4 When I heard these words, I sat down and wept and mourned for days; and I was fasting and praying before the Elohim of heaven.
He entreated YHVH with fasting and repentance in order to be granted compassion by the king. He made a request of YHVH.
Nehemiah 1:11
11 "O YHVH, I beseech You, may Your ear be attentive to the prayer of Your servant and the prayer of Your servants who delight to revere Your name, and make Your servant successful today and grant him compassion before this man." Now I was the cupbearer to the king.
Esther also fasted and prayed. Before her was a difficult decision, going before the king could cost her, her life as it was against the law for her to go to the King without him having requested her. She needed YHVH to give her guidance and favor with the King in order to save her people.
Esther 4:16
16 "Go, assemble all the Jews who are found in Susa, and fast for me; do not eat or drink for three days, night or day. I and my maidens also will fast in the same way. And thus I will go in to the king, which is not according to the law; and if I perish, I perish."
In every one of these cases, YHVH answered and delivered His people.
There are some examples in the Apostolic Scriptures as well. Cornelius was a gentile believer in Y'shua, he was fasting and praying and a messenger of YHVH appeared to him. It is very interesting to note that only the NIV and the Youngs Literal Translation, translated what he did as fasting and praying. The other translations translated it as onlypraying. My knowledge of Hebrew is not enough to explain this. If you can, please let us know.
This quote is from the Youngs Literal Translation.
Acts 10:30
30 And Cornelius said, 'Four days ago till this hour, I was fasting, and at the ninth hour praying in my house, and, lo, a man stood before me in bright clothing,
In this next passage from the book of Acts, Paul and Barnabas were on their way to make their first missionary journey.
Acts 13:3
3 Then, when they had fasted and prayed and laid their hands on them, they sent them away.
In another passage in Acts, they appointed elders they entrusted them to YHVH with fasting and prayer.
Acts 14:23
23 When they had appointed elders for them in every church, having prayed with fasting, they commended them to YHVH in whom they had believed.
2. Repentance
The second reason on our list is repentance.
In the book of Deuteronomy, it is written that Moses repented on behalf of Israel after the golden calf incident, not eating or drinking for forty days.
Deuteronomy 9:18
18 "I fell down before YHVH, as at the first, forty days and nights; I neither ate bread nor drank water, because of all your sin which you had committed in doing what was evil in the sight of YHVH to provoke Him to anger.
YHVH was set on destroying Israel, but relented because of Moses' repentance on behalf of the people.
The next passage is from the book of Daniel. In this passage, Daniel read the Scriptures and realized that the prophesied 70 years of exile were over. He approached YHVH humbly, fasting, repenting of Israel's sin and the sins of their fathers.
Daniel 9:3
3 So I gave my attention to YHVH Elohim to seek Him by prayer and supplications, with fasting, sackcloth and ashes.
We know that YHVH heard his prayer, because it is written that YHVH sent Gabriel with a message to Daniel.
Daniel 9:23
23 At the beginning of your supplications a word went out, and I have come to declare it, for you are greatly beloved. So consider the word and understand the vision:
In the book of Nehemiah, we found a passage where Nehemiah proclaimed a fast. Many Israelites have returned to Jerusalem; the walls of Jerusalem were rebuilt. They celebrated the feast of Yom T'ruah and later Sukkot at its appointed time. During these feasts, the Torah was read, and they decided to proclaim a fast, for they realized that their transgressions were great.
Nehemiah 9:1
1 Now on the twenty-fourth day of this month the sons of Israel assembled with fasting, in sackcloth and with dirt upon them.
It is interesting to note that Daniel, realizing that the exile was over, fasted and repented, and later Israel fasted and repented after they have returned. A pattern we should remember…You probably know that the prophesied time of our exile is also over… You can read more about it in the following articles: "What are you proclaiming on Shavuot?" and "Trip report – Shavuot, our proclamation"
After Jonah went to Nineve and called them to repentance, they fasted and repented and YHVH relented from destroying them.
Jonah 3:5
5 Then the people of Nineveh believed in Elohim; and they called a fast and put on sackcloth from the greatest to the least of them.
In the book of Joel, we find YHVH speaking to Israel, instructing them how they are to return to Him: with fasting, weeping and mourning. This could be seen as an instruction from YHVH as to how He wants us to return to Him.
Joel 2:12
12 "Yet even now," declares YHVH, "Return to Me with all your heart, And with fasting, weeping and mourning;
We are to do this, we do not have to wait until the devastating drought begins…We have previously written aout how YHVH is calling us to return to Him and what will happen if we will not return to Him. Reading this will clarify our statement that we do not have to wait for the devastating drought to begin before we return…
3. As an act of mourning
Fasting as a part of mourning is not always observed and even when it is observed, there does not seem to be a standard.
1 Samuel 31:12–13
12 all the valiant men rose and walked all night, and took the body of Saul and the bodies of his sons from the wall of Beth-shan, and they came to Jabesh and burned them there. 13 They took their bones and buried them under the tamarisk tree at Jabesh, and fasted seven days.
1 Chronicles 10:12
12 all the valiant men arose and took away the body of Saul and the bodies of his sons and brought them to Jabesh, and they buried their bones under the oak in Jabesh, and fasted seven days.
The men who buried Saul and his sons fasted for seven days. When David found out about the death of Saul, Jonathan and the people of Israel, he wept and fasted until evening.
2 Samuel 1:12
12 They mourned and wept and fasted until evening for Saul and his son Jonathan and for the people of YHVH and the house of Israel, because they had fallen by the sword.
It is quite interesting that David was fasting during the time his baby was ill, but stopped when he died. I could also not find references where it specifically states that he fasted after the death of any of his other sons. However, he mourned their deaths and that could include fasting. However, this is what he said after the baby died:
2 Samuel 12:23
23 "But now he has died; why should I fast? Can I bring him back again? I will go to him, but he will not return to me."
Hamman plotted to have the Jews killed and made a decree to do it on the thirteenth day of the twelfth month.
Esther 3:13
13 Letters were sent by couriers to all the king's provinces to destroy, to kill and to annihilate all the Jews, both young and old, women and children, in one day, the thirteenth day of the twelfth month, which is the month Adar, and to seize their possessions as plunder.
When the people learned about this, they mourned with fasting, weeping and wailing.
Esther 4:3
3 In each and every province where the command and decree of the king came, there was great mourning among the Jews, with fasting, weeping and wailing; and many lay on sackcloth and ashes.
In each of these examples the mourning was accompanied with fasting.
4. To draw near to YHVH
Fasting is a way of drawing near to YHVH. When we focus less on the fleshly, we can concentrate more on the spiritual. That is what we do when we fast. Anna the prophetess, devoted her live to YHVH, never leaving the Temple, serving YHVH night and day with fastings and prayer.
Luke 2:36–37
36 And there was a prophetess, Anna the daughter of Phanuel, of the tribe of Asher. She was advanced in years and had lived with her husband seven years after her marriage, 37 and then as a widow to the age of eighty-four. She never left the temple, serving night and day with fastings and prayers.
When you read Acts 13, you get the impression that the believers fasted regularly in order to draw near to YHVH. It was during one of these times that YHVH, through His Spirit said, that Paul and Barnabas were to be set apart for the work, which He has called them to do.
Acts 13:2
2 While they were ministering to YHVH and fasting, the Holy Spirit said, "Set apart for Me Barnabas and Saul for the work to which I have called them."
5. Medical reasons
There are not many references in the Scripture that connects fasting with healing, contrary to modern alternative healthcare principles. However, this needs to be investigated more in order to state this as fact. There are some examples where you can link fasting to healing. To me, it would actually be more a case of fasting in order to seek YHVH for healing. The fasting itself will not heal. It comes down to the fact that all healing is from YHVH, not from what we do or don't do. You can read more about this in the article "Man's plan for health and healing"
David had to bore the consequences of his sin with Batsheba, their child became ill and it is written that David inquired of YHVH for the child. In this passage David is fasting with a repentant heart. Was he fasting for healing of that child?
2 Samuel 12:16
16 David therefore inquired of Elohim for the child; and David fasted and went and lay all night on the ground.
There is another reference of David fasting for healing for his enemies when they were sick:
Psalm 35:13
13 But as for me, when they were sick, my clothing was sackcloth; I humbled my soul with fasting, And my prayer kept returning to my bosom.
Interesting to note that healing did not occur in neither of the above examples. However, we can deduce that healing can be a result of fasting when you read Isaiah 58. The context of this passage is fasting.
Isaiah 58:8
8 "Then your light will break out like the dawn, And your recovery will speedily spring forth; And your righteousness will go before you; The glory of YHVH will be your rear guard.
The word recovery can refer to the physical restoration of health
776 אֲרוּכָה (ʾǎrû·ḵā(h)): n.fem.; ≡ Str 724; TWOT 162d—1. LN 23.129–23.141 (of people) healing, physical health restored from an unhealthy state (Jer 30:17+), note: for another interp, see next; 2. LN 40 restoration of relationship, i.e., the figurative extension of physical healing (Isa 58:8; Jer 8:22; 33:6+); 3. LN 45 repair, i.e., mend a construction to an original state of good quality (2Ch 24:13; Ne 4:1[EB 7]+)2
This healing can either be physical or spiritual and is not the result of the fasting in itself, but YHVH healing as a result of seeking Him.
Isaiah 58:6
6 "Is this not the fast which I choose, To loosen the bonds of wickedness, To undo the bands of the yoke, And to let the oppressed go free And break every yoke?
Other reasons for fasting
The fasts mentioned in Zechariah:
During and after the Exile certain fasts commemorated the Babylonian destruction of Jerusalem. The fasts were: the ninth day of the fourth month, for the fall of Jerusalem (2 K. 25:3f); the tenth day of the fifth month, for the destruction of the temple (cf. Jer. 52:12f); the second day of the seventh month, for the murder of Gedaliah (2 K. 25:23–25); and the tenth day of the tenth month, for the first attack on Jerusalem (2 K. 25:1). Zechariah prophesied (8:19) that these facts would be transformed into times of joy. 3
The fast of Esther is also a traditional fast that is still observed by some ( Est 9:30-31), called the Feast of Purim.
Phariseeic law requires weekly fasts as well (Luk 18:11-12).
Sometimes YHVH will not respond when His people fast and pray…why?
The answer is because of unrighteousness! We can not continue in disobedience and then fast, expecting YHVH to answer our call to Him. This is what YHVH said about unrepentant Israel:
Jeremiah 14:12
12 "When they fast, I am not going to listen to their cry; and when they offer burnt offering and grain offering, I am not going to accept them. Rather I am going to make an end of them by the sword, famine and pestilence."
Another reason is when people observe a fast as an empty ritual in order to gain something from YHVH. This is described in Isaiah 58. We shall go into more detail in the "how to fast" part of the article. There were some special fasts mentioned, fasts that must have been miraculously enabled:
Miraculously enabled
How long can a human being survive without food and water? Many people have survived without food for longer that forty days, as long as they remain hydrated. When food and water is removed, it is proven that a person would survive for less that 10-14 days.
In examples of hospitalized individuals who are in a persistent vegetative state, who become cut off from artificial sustenance, death ensues within 10-14 days. Keep in mind that these individuals are in a coma and completely immobile, thereby consuming the lowest amount of energy possible. It can thus be surmised that the same conditions (no food or water) in a person who is at least somewhat active, and who may perspire, would only lead to a much swifter end.
However, we see in Scripture that Moses, Eliyah and Y'shua have all survived a forty day fast. Taken the above information into account, we have to conclude that Moses, Eliyah and Y'shua were miraculously enabled by YHVH to fast for forty days without food and water (the scripture does not specifically state that Eliyah and Y'shua fasted from water as well.) Here are the Scripture references:
Deuteronomy 9:9
9 "When I went up to the mountain to receive the tablets of stone, the tablets of the covenant which YHVH had made with you, then I remained on the mountain forty days and nights; I neither ate bread nor drank water.
Deuteronomy 9:18
18 "I fell down before YHVH, as at the first, forty days and nights; I neither ate bread nor drank water, because of all your sin which you had committed in doing what was evil in the sight of YHVH to provoke Him to anger.
1 Kings 19:8
8 So he arose and ate and drank, and went in the strength of that food forty days and forty nights to Horeb, the mountain of Elohim.
Matthew 4:2
2 And after He had fasted forty days and forty nights, He then became hungry.
The first two passages are about Moses and it states that he fasted from food and water. The reference in Kings is about Eliyah and the reference in Matthew about Y'shua. Did you know it was Moses and Eliyah who appeared with Y'shua at the mountain of transfiguration? (Mount Tabor -Matt 17:1-5)
From the Scriptures we have studied, we can derive some guidelines for fasting. However, before we do, a warning. Please do not take fasting lightly, pray about it to make sure it is what you are to do. Secondly, make sure you are medically fit to fast. If you are not healthy enough to fast, don't or do it under medical supervision.
We are presenting you with what is written in the Scripture on fasting, we are not laying it on you as a requirement. It is between you and YHVH.
Here are some guidelines with Scriptural references:
Fasting guidelines
To fast is to absolutely devout ourself to YHVH, to search for Him with all our heart and our soul. He said in His word that if we search for Him with all our heart, He will be found by us.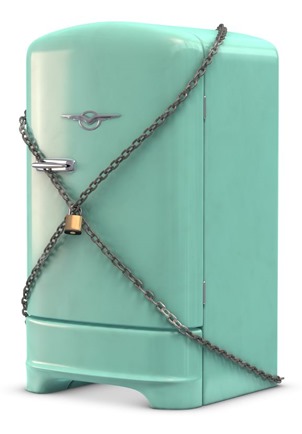 Deuteronomy 4:29
29 "But from there you will seek YHVH your Elohim, and you will find Him if you search for Him with all your heart and all your soul.
1. Abstaining from food and water
2. Abstaining from marital relations
3. Find no pleasure
4. Penitent heart
5. Open your hand to the poor
6. Do not fast in order to be seen
We shall now go into more detail and give you the Scriptural references as well for each of these
1. Abstaining from food and water
There are a few references in Scripture that specifically state that fasting is without food and water. We will refer to this as a complete fast. Here are some references:
The passage in Esther states that those who fast are not to eat or drink for three days.
Esther 4:16
16 "Go, assemble all the Jews who are found in Susa, and fast for me; do not eat or drink for three days, night or day. I and my maidens also will fast in the same way. And thus I will go in to the king, which is not according to the law; and if I perish, I perish."
We find a similar fast in the book of Ezra and in Acts.
Ezra 10:6
6 Then Ezra rose from before the house of Elohim and went into the chamber of Jehohanan the son of Eliashib. Although he went there, he did not eat bread nor drink water, for he was mourning over the unfaithfulness of the exiles.
Paul, just after he had the encounter with Y'shua was struck with blindness for three days, during which he neither ate not drank.
Acts 9:9
9 And he was three days without sight, and neither ate nor drank.
Daniel on the other hand, fasted at one time from specific food and drink. During these three weeks of mourning, Daniel was fasting from certain foods: from tasty food, meat and wine. This can be referred to as a partial fast.
Daniel 10:2–3
2 In those days, I, Daniel, had been mourning for three entire weeks. 3 I did not eat any tasty food, nor did meat or wine enter my mouth, nor did I use any ointment at all until the entire three weeks were completed.
This fast was effective as he received a vision from YHVH in this time.
This is written about Hannah…
1 Samuel 1:7
7 It happened year after year, as often as she went up to the house of YHVH, she would provoke her; so she wept and would not eat.
From this, we can deduce that a fast is not always without food and water. You probably have seen from all the references that we have quoted, that it is not always clear whether or not the fast was from water and food or only food.
2. Abstaining from marital relations
To have marital relations while devoting yourself in fasting and prayer, would at the very least be distracting.
1 Corinthians 7:5
5 Stop depriving one another, except by agreement for a time, so that you may devote yourselves to prayer, and come together again so that Satan will not tempt you because of your lack of self-control.
The Youngs Literal translation has fasting and prayer here. Here is the quote:
1 Corinthians 7:5
5 Defraud not one another, except by consent for a time, that ye may be free for fasting and prayer, and again may come together, that the Adversary may not tempt you because of your incontinence;
3. Find no pleasure
Find no pleasure while you fast, but devote yourself to prayer. By depriving the body of food you get the opportunity to feed the spirit. In Isaiah 58, Israel is critisized by YHVH for continuing to find their own desire and driving their workers on this day. They did not focus on YHVH in prayer, they instead continued in their own self-centered way. It would be like fasting in order to get a breakthrough and spending the day fasting and facebooking or running your business. That would not be devotion to YHVH.
Isaiah 58:3
3 'Why have we fasted and You do not see? Why have we humbled ourselves and You do not notice?' Behold, on the day of your fast you find your desire, And drive hard all your workers.
When we fast like this, YHVH will not notice or respond.
4. Penitent heart
Fasting and repentance goes hand in hand. You really can't repent without fasting or fast without repenting. In Biblical times, people clothed themselves in sackcloth and put ash upon their heads. That is what humbling yourself is all about. Bowing down low before YHVH, with a humble heart.
Isaiah 58:5
5 "Is it a fast like this which I choose, a day for a man to humble himself? Is it for bowing one's head like a reed And for spreading out sackcloth and ashes as a bed? Will you call this a fast, even an acceptable day to YHVH?
5. Open your hand to the poor
Another important facet of fasting is righteous living, giving to the needy and looking after the homeless.
Isaiah 58:7
7 "Is it not to divide your bread with the hungry And bring the homeless poor into the house; When you see the naked, to cover him; And not to hide yourself from your own flesh?
Y'shua expanded on this, He said that if we gave the hungry to eat, the thirsty to drink, invited the stranger in, clothed the naked and visited the sick, it would be as if we did it unto Him. That is something we are to consider. How much do we do for others or are we so focussed on keeping the commandment that we turn our back to these people. If we do that, we have become the modern day Pharisees, full of hypocricy.
Matthew 25:35–36
35 'For I was hungry, and you gave Me something to eat; I was thirsty, and you gave Me something to drink; I was a stranger, and you invited Me in; 36 naked, and you clothed Me; I was sick, and you visited Me; I was in prison, and you came to Me.'
There are two more references that are important here:
When Nebuchadnessar had a prophetic dream of how his life would be like in future, Daniel gave him the following advice:
Daniel 4:27
27 'Therefore, O king, may my advice be pleasing to you: break away now from your sins by doing righteousness and from your iniquities by showing mercy to the poor, in case there may be a prolonging of your prosperity.'
The last reference is of the believer Cornelius. This is what was aid about him:
Acts 10:1–2
1 Now there was a man at Caesarea named Cornelius, a centurion of what was called the Italian cohort, 2 a devout man and one who feared Elohim with all his household, and gave many alms to the Jewish people and prayed to Elohim continually.
When we read the rest of the passage we see YHVH answering his prayer. YHVH gave Peter a vision to show him that he was not to view gentiles as unclean. He went to Cornelius and Cornelius and his household received the Spirit.
6. Do not fast in order to be seen
Here is how Y'shua wants us to fast, not to be seen by men.
Matthew 6:16–18
16 "Whenever you fast, do not put on a gloomy face as the hypocrites do, for they neglect their appearance so that they will be noticed by men when they are fasting. Truly I say to you, they have their reward in full. 17 "But you, when you fast, anoint your head and wash your face 18 so that your fasting will not be noticed by men, but by your Father who is in secret; and your Father who sees what is done in secret will reward you.
We are not to fast in a hypocritical way like this Pharisee did:
Luke 18:11–12
11 "The Pharisee stood and was praying this to himself: 'Elohim, I thank You that I am not like other people: swindlers, unjust, adulterers, or even like this tax collector. 12 'I fast twice a week; I pay tithes of all that I get.'
He fasted in order to be seen. It caused self-righteousness in him.
Conclusion
Fasting can be a powerful means to draw closer to YHVH, to hear His voice and to know His will for our lives. We have seen from all these references why people in Biblical times fasted. We can learn from this, as all scriptures is given for us for teaching in righteousness. When we fast the correct way, with the right heart and motives, YHVH will hear us. However, fasting is not a means in itself; we cannot  use fasting as a way to hold YHVH at ransom. We are always to pray that His will be done in our lives. We hope you have learned as much as we did from this and will apply this in your live in the future.
I found this an absorbing study; it gave me much to contemplate. I always knew most of what was written here, but it seems to jump out at me now. It really made me re-evaluate my relationship with YHVH. I had to ask myself, how seriously am I pursuing YHVH. We always say we want to hear YHVH's voice, find His will and direction for our lives, but how badly do we really want to hear His voice and find His will for our lives? Enough to give up something important, like our food? Think about this and I hope this article will make you re-evaluate your relationship with YHVH and make some changes. We still have time to find YHVH, let us not waste it.
Please share with us any experiences you have had when you have fasted. It may benefit another believer or even yourself as you share this. YHVH wants us to look back and remember how He delivered us in the past. Remembering His deliverance strengthens our faith in Him.
May YHVH strengthen you as you seek Him!
References
Myers, A. C. (1987). The Eerdmans Bible dictionary (377). Grand Rapids, MI: Eerdmans.
Swanson, J. (1997). Dictionary of Biblical Languages with Semantic Domains : Hebrew (Old Testament) (electronic ed.). Oak Harbor: Logos Research Systems, Inc.
. Vol. 2: The International Standard Bible Encyclopedia, Revised. 1979–1988 (G. W. Bromiley, Ed.) (284). Wm. B. Eerdmans.