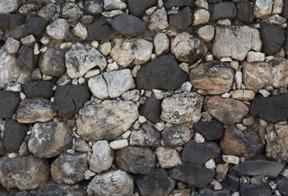 In the Scriptures we see the phrase "restoration of all things" a few times. Do we understand what this phrase means and what preconditions exist for this to start? It starts off with personal restoration. Repentance is a key element of this process. How are we to repent? What do we need to repent of? What are the roles of Y'shua and Elijah in this process and what examples do we find in Scripture? In this study, we will discuss this in detail.
Why is restoration necessary?
We are Israel. Every person who chooses to follow YHVH and His ways are part of His people, His chosen ones. Even gentile believers are grafted into Israel(Rom 11:17). When Israel left Egypt, they were joined by a "mixed multitude" (Ex 12:38). This "mixed multitude" was to be obedient to YHVH Elohim, thus following the identical instructions. There is one Torah for all (Num15:16,29). Likewise, it is for us: if we choose to follow the one true Elohim, we are to be obedient to His instructions. However, if we are not, we shall suffer the consequences. These are described in Lev 26 and Deut 28.
Israel was disobedient and as a result they were taken into captivity. This disobedience and the consequences thereof is depicted by the life of the prophet Hosea. Gomer – his ever straying wife- is a picture of Israel, who strays from her "husband" YHVH. The consequence of this is well described in the book of Hosea. There will be a wall build against her (Israel) so that she cannot find her paths. Her (Israel) feasts, new moons and Sabbaths were all put to an end. This is what happened to us. We have lost the true way.
Hosea 2:6
6 "Therefore, behold, I will hedge up her way with thorns, And I will build a wall against her so that she cannot find her paths.
Hosea 2:11
11 "I will also put an end to all her gaiety, Her feasts, her new moons, her sabbaths And all her festal assemblies.
Lamentations 2:6
6 And He has violently treated His tabernacle like a garden booth;
He has destroyed His appointed meeting place.
YHVH has caused to be forgotten
The appointed feast and sabbath in Zion,
And He has despised king and priest
In the indignation of His anger.
We are in exile; we have lost our calendar and our feasts as a result of our disobedience. YHVH has caused us to forget our appointed feasts and Sabbaths. Â We are the banished ones spoken of in Deut 30:1. However, there is hope! If we return to YHVH and obey Him with all our heart and all our soul, all that we are commanded, we will be restored from captivity. YHVH will gather us from the ends of the earth and restore us back to the land. It is a promise made to us in Deuteronomy 30:1-5.
Deuteronomy 30:1–5
1 "So it shall be when all of these things have come upon you, the blessing and the curse which I have set before you, and you call them to mind in all nations where YHVH your Elohim has banished you, 2 and you return to YHVH your Elohim and obey Him with all your heart and soul according to all that I command you today, you and your sons, 3 then YHVH your Elohim will restore you from captivity, and have compassion on you, and will gather you again from all the peoples where YHVH your Elohim has scattered you. 4 "If your outcasts are at the ends of the earth, from there YHVH your Elohim will gather you, and from there He will bring you back. 5 "YHVH your Elohim will bring you into the land which your fathers possessed, and you shall possess it; and He will prosper you and multiply you more than your fathers.
This passage speaks to us and about us. We, being in captivity, must first return to YHVH through the repentance of our sins and the sins of our fathers. We must then return to the ancient paths. The paths He has established before the foundation of the earth. What are the ancient paths? The ancient paths are YHVH's instructions, His Torah. We are given the choice to return to YHVH in obedience.
Jeremiah 6:16
16 Thus says YHVH, "Stand by the ways and see and ask for the ancient paths, Where the good way is, and walk in it; And you will find rest for your souls. But they said, 'We will not walk in it.'
By obeying the commandments here in the Diaspora, we are returning to His ancient ways. We are showing our Father our willingness to obey Him. In Deut 30:2 it is written that we are to obey Him with all our heart and soul according to all He commanded us. This to me is the key. If we obey with our heart and our soul all that He commanded us, we do it to the very best of our limited ability. We shouldn't employ human reasoning when it comes to His commands. We should obey His Word in humility.
The Torah has not been done away with and we have always been under grace. When Adam and Eve sinned, YHVH had the right to strike them down, there and then, but He did not. Instead He slaughtered an animal and covered them. That was grace. He sent them out of the garden to prevent them from eating from the tree of life. That was also grace. He could have struck Cain down when he killed Abel, but He did not. That was grace. So you can continue throughout the Scriptures. Grace is part of YHVH's character. He is grace. He gave His everything for us. He gave His Son to die for our sins. That is grace. Grace did not begin when Y'shua's sacrificial death occurred, it was part of YHVH's plan for His children from the very beginning.
All the commandments were given to us as instructions by our loving Father. Obeying YHVH with all our heart and soul is to us a surrender of all our human reasoning. Having an obedient heart is having a keen heart to do whatever He would have us do. Even the commandments that are difficult to do, because we don't live in the land. We won't be able to do everything perfect, but we can do, what we could, with a willing heart. Why do we try to reason away His instructions? Isn't that a rebellious heart? I have experienced it in my own life. Whenever something new is revealed to me, I would attempt to find ways not to do it. I would try to reason it away. It is human nature.
I find it fascinating to see how easily people (including myself) are persuaded when they read something new about healthy living. Without thinking twice, we will incorporate it into our lives. Willing to find ways to do it to the very best of our ability. Why can't we be like that when reading Abba's instructions in the Scripture? Every instruction was given for our physical and spiritual well being. Some instructions are impossible for us to follow, because of the absence of the Temple. Some are difficult because we don't live in the land.
Why are we complicating everything? YHVH's message should be and is easy to understand. Be obedient or suffer the consequences. It is all technicalities after that. Looking from that perspective you should only ask one question. Is it physically possible for me to obey a commandment? If the answer is yes, I should. We have not seen Israel sitting down with Moses and discussing and reasoning with him about the keeping of the commandments. They agreed to do it to the best of their ability, even before they had all the detail. We should be like that. We should have a willing heart.
Who restores?
From the Scriptures, we see that YHVH does the restoration work. Many times the phrase "restores fortunes" is used. This term means to restore from captivity.
The word fortunes:
8654 שְׁבוּת (šeḇûṯ): n.fem.; ≡ Str 7622; TWOT 2311d—1. LN 55.23–55.25 captivity, i.e., the state of being captured, implying control and oppression, and often reside in another place such as a prison or another country (Jer 29:14 ; Jer 30:3; Jer 31:23; Jer 33:7; Lam 2:14 ; Eze 29:14; Eze 39:25 ; Amos 9:14+), see also domain LN 85.67–85.85, LN 39.52–39.61; 2. LN 57.1–57.21 fortunes, assets, i.e., primarily possessions, materials, and property (though not exclusively so) which will make life easier and more secure (Dt 30:3; Job 42:10 Q; Ps 14:7; 53:7[EB 6]; 85:2[EB 1] K; 126:4 K; Jer 30:18; 32:44; 33:11, 26; 48:47; 49:6, 39 Q; Eze 16:53bcd Q; Hos 6:11; Joel 4:1[EB 3:1]; Zep 2:7 K; 3:20+), note: usually in the context of a restoration of goods or favorable circumstance
Swanson, J. (1997). Dictionary of Biblical Languages with Semantic Domains : Hebrew (Old Testament) (electronic ed.). Oak Harbor: Logos Research Systems, Inc.
YHVH restores us, our souls, back to Him if we repent (Ps 23:3, Lam 1:16).
The way I see the restoration process is as follows: When we repent of our sins and the sins of our fathers, YHVH will restore our souls, He will restore us back to Him. This will be followed by a process of restoration of righteousness as we grow in obedience.
This restoration of righteousness will ultimately result in the restoration of our captivity, and He will restore us back to the land.
When will the restoration process commence ?
From the Scripture, we learn that the restoration process will commence after repentance. True repentance is from the heart. I found two very profound passages describing the process of repentance and return to YHVH. The context of the first passage is when King Josiah discovered the book of the covenant. He read it and repented. After he repented he shared it with the people and they all obeyed. Notice how King Josiah uses almost the same words (2 Kin 23:3)used as in Deut 30:2: "we are to obey Him with all our heart and soul according to all He commanded us"
2 Kings 22:19
19 because your heart was tender and you humbled yourself before YHVH when you heard what I spoke against this place and against its inhabitants that they should become a desolation and a curse, and you have torn your clothes and wept before Me, I truly have heard you," declares YHVH.
2 Kings 23:2–3
2 The king went up to the house of YHVH and all the men of Judah and all the inhabitants of Jerusalem with him, and the priests and the prophets and all the people, both small and great; and he read in their hearing all the words of the book of the covenant which was found in the house of YHVH. 3 The king stood by the pillar and made a covenant before YHVH, to walk after YHVH, and to keep His commandments and His testimonies and His statutes with all his heart and all his soul, to carry out the words of this covenant that were written in this book. And all the people entered into the covenant.
This, to me is a beautiful picture of what we also experienced. After realizing that we have been living in lawlessness due to the false teachings we have grown up with, we repented. We then started learning how our Heavenly Father wants to be worshiped and how we are to live. It is like King Josiah, who discovered the book of the covenant, likewise; we discovered the book of the covenant.
The other passage is Daniel 9. Daniel was reading from Jeremiah and discovered that the time of captivity was almost over. He may have also read from Deut 30:1-5 and realized what he was to do. He repented on behalf of himself and Israel. Here is his touching prayer.
Daniel 9:3–19
3 So I gave my attention to YHVH Elohim to seek Him by prayer and supplications, with fasting, sackcloth and ashes. 4 I prayed to YHVH my Elohim and confessed and said, "Alas, O YHVH, the great and awesome Elohim, who keeps His covenant and lovingkindness for those who love Him and keep His commandments, 5 we have sinned, committed iniquity, acted wickedly and rebelled, even turning aside from Your commandments and ordinances. 6 "Moreover, we have not listened to Your servants the prophets, who spoke in Your name to our kings, our princes, our fathers and all the people of the land. 7 "Righteousness belongs to You, O YHVH, but to us open shame, as it is this day—to the men of Judah, the inhabitants of Jerusalem and all Israel, those who are nearby and those who are far away in all the countries to which You have driven them, because of their unfaithful deeds which they have committed against You. 8 "Open shame belongs to us, O Yahovah, to our kings, our princes and our fathers, because we have sinned against You. 9 "To YHVH our Elohim belong compassion and forgiveness, for we have rebelled against Him; 10 nor have we obeyed the voice of YHVH our Elohim, to walk in His teachings which He set before us through His servants the prophets. 11 "Indeed all Israel has transgressed Your law and turned aside, not obeying Your voice; so the curse has been poured out on us, along with the oath which is written in the law of Moses the servant of Elohim, for we have sinned against Him. 12 "Thus He has confirmed His words which He had spoken against us and against our rulers who ruled us, to bring on us great calamity; for under the whole heaven there has not been done anything like what was done to Jerusalem. 13 "As it is written in the law of Moses, all this calamity has come on us; yet we have not sought the favor of YHVH our Elohim by turning from our iniquity and giving attention to Your truth. 14 "Therefore YHVH has kept the calamity in store and brought it on us; for YHVH our Elohim is righteous with respect to all His deeds which He has done, but we have not obeyed His voice. 15 "And now, O YHVH our Elohim, who have brought Your people out of the land of Egypt with a mighty hand and have made a name for Yourself, as it is this day—we have sinned, we have been wicked. 16 "O YHVH, in accordance with all Your righteous acts, let now Your anger and Your wrath turn away from Your city Jerusalem, Your holy mountain; for because of our sins and the iniquities of our fathers, Jerusalem and Your people have become a reproach to all those around us. 17 "So now, our Elohim, listen to the prayer of Your servant and to his supplications, and for Your sake, O YHVH, let Your face shine on Your desolate sanctuary. 18 "O my Elohim, incline Your ear and hear! Open Your eyes and see our desolations and the city which is called by Your name; for we are not presenting our supplications before You on account of any merits of our own, but on account of Your great compassion. 19 "O YHVH, hear! O YHVH, forgive! O YHVH, listen and take action! For Your own sake, O my Elohim, do not delay, because Your city and Your people are called by Your name."
Daniel 9:20–23
20 Now while I was speaking and praying, and confessing my sin and the sin of my people Israel, and presenting my supplication before YHVH my Elohim in behalf of the holy mountain of my Elohim, 21 while I was still speaking in prayer, then the man Gabriel, whom I had seen in the vision previously, came to me in my extreme weariness about the time of the evening offering. 22 He gave me instruction and talked with me and said, "O Daniel, I have now come forth to give you insight with understanding. 23 "At the beginning of your supplications the command was issued, and I have come to tell you, for you are highly esteemed; so give heed to the message and gain understanding of the vision.
Take note of verse 23: "a command was issued at the beginning of his supplication." Gabriel came to him while he was still in prayer. YHVH saw his repentant heart and acted accordingly. Go and reread the whole passage of Daniel 9 again. It is so beautiful. This should, in my opinion, be our prayer also. We are in captivity, and the time of our captivity is over. We are to repent of our sins and the sins of our fathers and pray to YHVH to restore us to Him and back to the land. YHVH will know how sincere we are according to the results of our deeds.
Jeremiah 17:10
10 "I, YHVH, search the heart, I test the mind, Even to give to each man according to his ways, According to the results of his deeds.
Revelation 2:23
23 'And I will kill her children with pestilence, and all the churches will know that I am He who searches the minds and hearts; and I will give to each one of you according to your deeds.
Restoration of the Kingdom
When will the final process of restoration of all things be? Y'shua, during His time on earth, was initiating another restoration process: the restoration of the Kingdom. He was healing the sick, resurrecting the dead, and restoring the sight of the blind. Y'shua's ministry of physical restoration was made manifest as a forerunner of the spiritual restoration that is to take place. This commenced with the outpouring of the Ruach ha Qodesh. This resulted in spiritual restoration. The restoration of the blind would henceforth not only be physical, but also spiritual. Slowly, but surely, eyes are being opened for Abba's truth.
However, there is something else to consider. It is said in Matthew 17:11 that Eliyah is to come and restore all things.
Matthew 17:11
11 And He answered and said, "Elijah is coming and will restore all things;
John the Baptist came in the spirit of Eliyah and called everybody to repentance before Y'shua's first coming.
Luke 1:16–17
16 "And he will turn many of the sons of Israel back to YHVH their Elohim. 17 "It is he who will go as a forerunner before Him in the spirit and power of Elijah, to turn the hearts of the fathers back to the children, and the disobedient to the attitude of the righteous, so as to make ready a people prepared for YHVH."
The final restoration of all things would be in the same way. Elijah would restore all things. What does this "restoring of all things" mean? Is it a calling back to repentance like John the Baptist did? I do think so. With the coming of John the Baptist, this prophecy in Malachi was partly fulfilled. It could not have been the final fulfillment because it says "before the coming of the great and terrible day of YHVH". That points to a future fulfillment.
Malachi 4:5–6
5 "Behold, I am going to send you Elijah the prophet before the coming of the great and terrible day of YHVH. 6 "He will restore the hearts of the fathers to their children and the hearts of the children to their fathers, so that I will not come and smite the land with a curse."
Then Y'shua will come and restore the Kingdom. He will restore our calendar, our feasts and teach us how it was intended to be observed.
Acts 3:17–21
17 "And now, brethren, I know that you acted in ignorance, just as your rulers did also. 18 "But the things which Elohim announced beforehand by the mouth of all the prophets, that His Anointed would suffer, He has thus fulfilled. 19 "Therefore repent and return, so that your sins may be wiped away, in order that times of refreshing may come from the presence of YHVH; 20 and that He may send Y'shua, the Anointed appointed for you, 21 whom heaven must receive until the period of restoration of all things about which Elohim spoke by the mouth of His holy prophets from ancient time.
Acts 15:16–18
16 'After these things I will return, And I will rebuild the tabernacle of David which has fallen, And I will rebuild its ruins, And I will restore it, 17 So that the rest of mankind may seek YHVH, And all the Gentiles who are called by My name,' 18 Says YHVH, who makes these things known from long ago.
Conclusion
Restoration is a twofold process. It is, firstly, a personal restoration back to YHVH and to His ways. This process starts with a repentant heart. Out of repentance and regret will come forth a deep yearning to do the will of our Father. We shall grieve about the appointed feasts. The reproach of exile will be a burden upon us. This describes to me where we are now. We are longing to know YHVH's perfect way and we are hoping to be returning to the land.
Zephaniah 3:18
18 "I will gather those who grieve about the appointed feasts— They came from you, O Zion; The reproach of exile is a burden on them.
Secondly, it is the restoration of the Kingdom. We are the living stones that will be used to rebuild the Kingdom. Each of us has to be restored first before the Kingdom is be restored with Y'shua as the chief cornerstone.
1 Peter 2:4–10
4 And coming to Him as to a living stone which has been rejected by men, but is choice and precious in the sight of Elohim, 5 you also, as living stones, are being built up as a spiritual house for a holy priesthood, to offer up spiritual sacrifices acceptable to Elohim through Y'shua Messiah. 6 For this is contained in Scripture: "Behold, I lay in Zion a choice stone, a precious corner stone, And he who believes in Him will not be disappointed." 7 This precious value, then, is for you who believe; but for those who disbelieve, "The stone which the builders rejected, This became the very corner stone," 8 and, "A stone of stumbling and a rock of offense"; for they stumble because they are disobedient to the word, and to this doom they were also appointed. 9 But you are a chosen race, a royal priesthood, a holy nation, a people for Elohim's own possession, so that you may proclaim the excellencies of Him who has called you out of darkness into His marvelous light; 10 for you once were not a people, but now you are the people of Elohim; you had not received mercy, but now you have received mercy.
Lamentations 5:21
21 Restore us to You, O YHVH, that we may be restored; Renew our days as of old,
References
1. apodidomi (ἀποδίδωμι, 591), "to give back," is translated "I restore" in Luke 19:8. See DELIVER, A, No. 3.
2. apokathistemi or the alternative form apokathistano (ἀποκαθίστημι, 600) is used (a) of "restoration" to a former condition of health Matt. 12:13; Mark 3:5; 8:25; Luke 6:10; (b) of the divine "restoration" of Israel and conditions affected by it, including the renewal of the covenant broken by them, Matt. 17:11; Mark 9:12; Acts 1:6; (c) of "giving" or "bringing" a person back, Heb. 13:19.¶ In the papyri it is used of financial restitution, of making good the breaking of a stone by a workman by his substituting another, of the reclamation of land, etc. (Moulton and Milligan).
3. katartizo (καταρτίζω, 2675), "to mend, to furnish completely," is translated "restore" in Gal. 6:1, metaphorically, of the "restoration," by those who are spiritual, of one overtaken in a trespass, such a one being as a dislocated member of the spiritual body. The tense is the continuous present, suggesting the necessity for patience and perseverance in the process. See FIT, MEND, PERFECT.
Vine, W. E., Unger, M. F., & White, W. (1996). Vol. 2: Vine's Complete Expository Dictionary of Old and New Testament Words (530). Nashville, TN: T. Nelson.