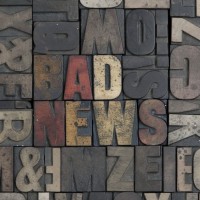 This probably sounds like something out of a fable, but it's very real. We all have experience with giants in our lives. Allow us to explain…
We all face trails from time to time. Difficult trials, that overwhelm us with such an intensity that we do not know where to turn to or what to do. These trials may be due to a bad report. You may be facing this right now, even amidst other trials. When you hear this report, your whole world may be crushing down in front of your eyes. These bad reports are like the message the Israelites were confronted with when the spies returned and reported back about the land. They reported of giants and saw themselves as grasshoppers compared to them.
The Israelites, having already been stretched a bit by what has happened to them since they left Egypt, now has to face this bad report. It has been more than a year of difficulties and now this. It must have been quite overwhelming to them.
Have you experienced such a situation?