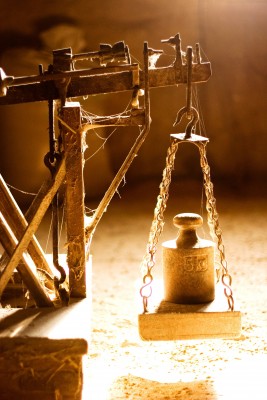 Can words be measured? Can words be weighed?
What is the measure of my words?
Job 31:6
6 Let Him weigh me with accurate scales, And let יהוה know my integrity.
What does weighing and scales have to do with words or with integrity? Picture an old scale, maybe an ancient scale that uses weights for measurement. Now let us say Abba YHVH's instructions are the weights against which our words are weighed. Put the Word of YHVH into the one weighing pan and your words in the other. How do your words measure against His Word? Would you not like your words to be in perfect balance with YHVH's. Is that at all possible?