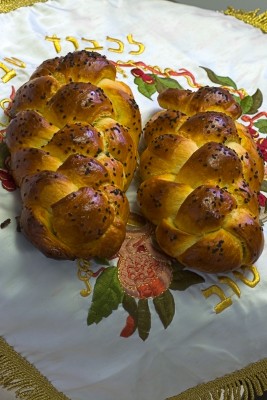 It is Friday; the sun is almost setting and a family gathers in their home all dressed up and ready to start their Sabbath celebration. The aroma of the prepared dinner is mouth-watering and the children giggle in anticipation. Mother and Father are getting the last things arranged. Everybody finds their places at the beautifully set table, while mother gets the challah and candles ready. The candles are lit by her while she prays the traditional blessing. The Shabbat has begun……
I have used this traditional Sabbath setting as an example, as it is such a familiar scene, but how are we to view traditions as believers in Y'Shua? Is it good to follow traditions? Some Torah observant followers of Y'Shua condemn all traditions, whether it be Jewish, Christian or something in between. Is this the approach we are to follow?
I want to show you both sides of the scale. Traditions are not to be viewed as evil or deceptive in general, although like with so many other things, we are to follow a wise and balanced approach.